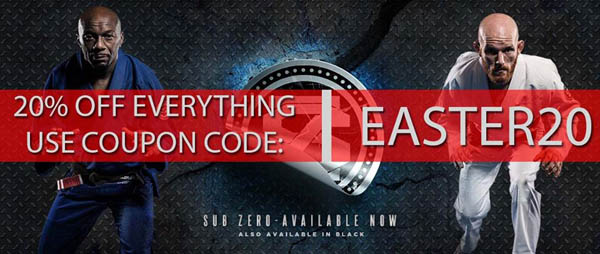 Grab a bargain from BJJ brand Tatami Fightwear this Easter weekend by saving 20% across their entire store when using discount voucher code EASTER20 at checkout!
There's plenty of BJJ gis to be had from the Novas to the Estilos and the collaboration ones too from Meerkatsu and Chris Burns. And if you're looking for no-gi gear, there's plenty of that too including the tasty new comic book rashguard series as well as grappling spats and no-gi shorts.
What'chya waitin' for?! Grab a bargain today! Offer ends 6th April 2015.