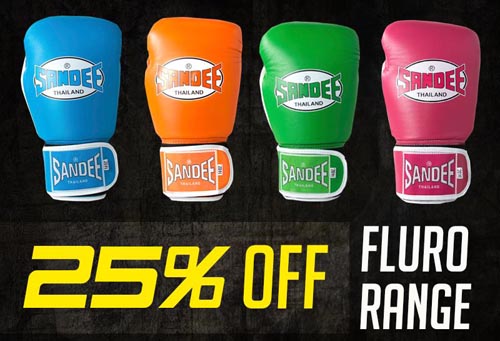 Sandee are currently offering 25% off their Fluro range of boxing gloves and shin guards so if orange, pink, blue or green are your thing, you might want to take a look.
With the discount, the boxing gloves are priced at £50.99 whilst the shin guards are priced at £52.49.
UK shipping is £3.99 on all orders under £35.00 whilst FREE on all orders of £35.00 or more.