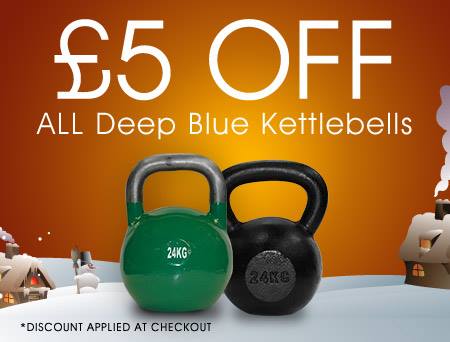 On the third day of Xmas, DeepBlue Supplements gave to me… £5 off DB Kettlebells!
Yes, today's special offer at DeepBlue Supplements is a fiver off all of their Deep Blue Fitness Kettlebells, from 8kg to the whopping 32kg. These are ideal for working out the upper body, be it at home or at classes.
Some people prefer kettlebells over the traditional dumbbell weights with a variety of exercises that can be done with them, including swings, lifts and squats.
Find out more about the kettlebells and other special deals on their website