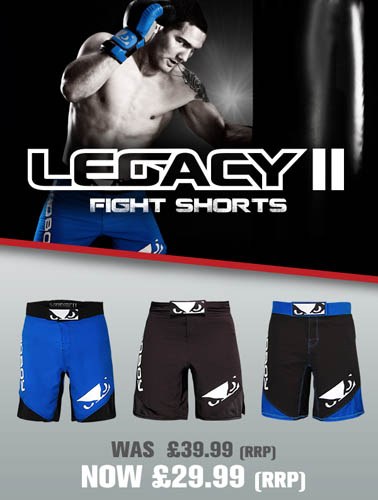 Save £10 on the Bad Boy Legacy II Fight Shorts at BadBoy-UK.com for a limited time!
The shorts were £39.99 but you can grab a pair for just £29.99 with the shorts in a variety of colours including blue, black, red and camo.
The Bad Boy Legacy II Shorts were first seen worn by the new UFC Middleweight Champion Chris Weidman when he defeated Anderson Silva at UFC 162 in Las Vegas.