Prevent those cauliflower ears when grappling with Bad Boy MMA Ear Guard, was £24.99 but Now £16.99 TODAY ONLY from DeepBlue Fightwear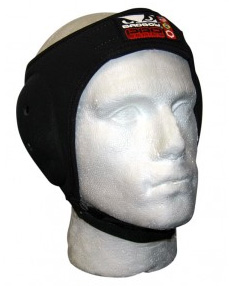 The lightweight Bad Boy MMA Ear Guard has strengthened plastic ear cups with soft cotton interior for maximum protection and comfort for you and your training partner. A fully adjustable 3 strap protection system offers maximum adjustability and security, ensuring minimal movement when fitted to the head, offering ultimate protection when training involving grappling and groundwork.
So to avoid ear trauma and prevent cauliflower ears, it's better to wear an ear guard rather than risk ear deformities.
Pick up your Bad Boy MMA Ear Guard for £16.99 TODAY ONLY from DeepBlue Fightwear.
Offer ends midnight 6th September 2012