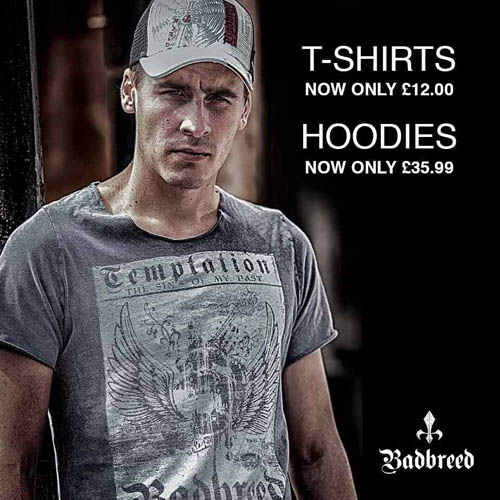 We're having a rare gorgeous summer here in the UK which means we have to dig out all our t-shirts which are usually packed away in suitcases for warmer climates.
If you're finding you're short of something to wear in the sun and want to show off those guns whilst you're at it, check out the sale on Badbreed clothing at Blitz Sport!
Badbreed t-shirts have been reduced to just £12 whilst you can pick up a hoodie for £35.99 in time for when the cold snap inevitable returns.
These t-shirts won't just keep you cool, they look the business too!