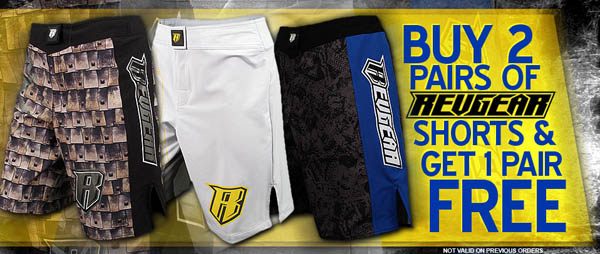 At MMA Warehouse until the 31st August 2013, when you buy 2 pairs of Revgear fight shorts, you can get a third pair of Revgear shorts for free!
The offer includes Revgear MMA shorts, Vale Tudo and Muay Thai shorts.
You can find the full Revgear range here or take a look at some of the available shorts included in this offer below!