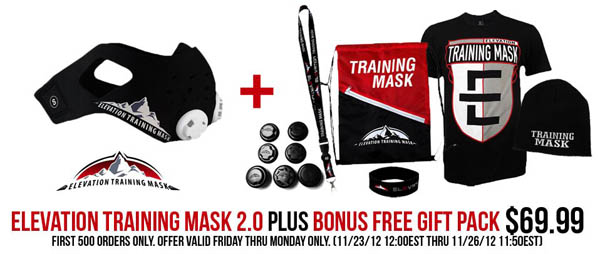 MMA Warehouse are offering a superb deal amongst many of their Black Friday weekend reductions.
Get the Elevation Training Mask 2.0 for $69.99 this weekend only and receive a free Elevation 2.0 gift pack containing a Training Mask t-shirt, beanie hat, black mask caps, bracelet, lanyard and bag.
Find this product and many other Black Friday sale items at MMA Warehouse now!