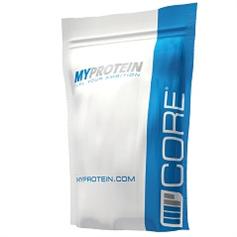 Get £1 off MyProtein Impact Whey Protein when you use voucher code WHEY1000 at checkout at MyProtein.com
This offer is only valid for the first 1000 uses so if you want discounted whey, you better be quick about it!
You can choose from 1kg, 2.5kg and 5kg sizes and a vast amount of flavours from Banana to Strawberry Cream and the more obscure flavours like Humbug and Latte. They also stock unflavoured if you want to easily add it to other beverages and foods.
Impact Whey Protein® is produced using only premium grade whey protein concentrate, delivering a high 82% protein content. This product has broken all sales records due to its exceptional value for money and great taste.
MyProtein's Impact Whey Protein® is a rich source of whey protein concentrate from vegetarian sweet cheese, sourced directly from the world's leading whey protein manufacturers.
Having the highest Biological Value (BV) of any known protein, whey protein concentrate contains high levels of both essential and non-essential Amino Acids.