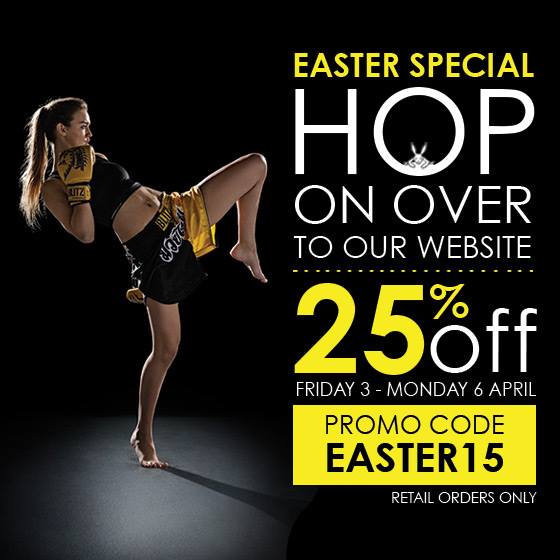 British martial arts company Blitz Sport are offering retail customers 25% off their order this weekend to celebrate Easter. All you need to do is use voucher code EASTER15 at checkout on their website before 6th April 2015 to claim the discount.
Blitz Sport are known for their commitment to a range of traditional martial arts such as Karate, Kali, Ju-Jitsu and Kung Fu, as well as supplying stellar martial arts equipment and clothing for MMA, Judo, Taekwondo, Muay Thai, BJJ and other types of fitness.
So if you're in the market for some trainng weapons, a new uniform, a new set of strike pads or any other martial arts releated gear, check out Blitz Sport and use the code today!