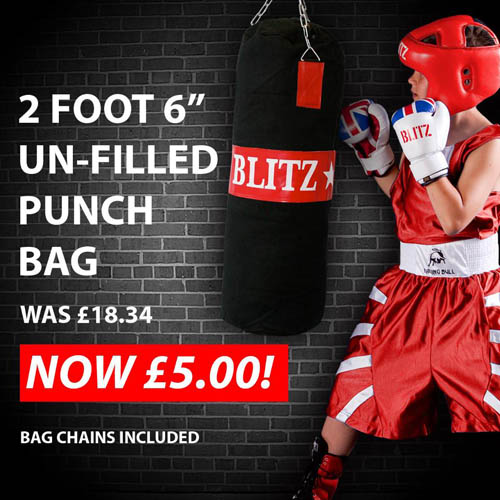 British martial arts equipment store Blitz Sport have one heck of a deal on at the moment for sporty kids everywhere and would make an ideal present for your little one to train at home and keep fit. Blitz Sport have reduced their unfilled 2'6″ punch bag, complete with chains, from £18.34 to £5 – Yes, a fiver!
The lightweight punch bag has been designed for children and is a great item to encourage fitness and lure them away from the Xbox! 😉
If you fancy something else for the little un, why not check out the Samurai Sam range of martial arts equipment at Blitz Sport, that include foam nunchaku, freestanding punch bag and strike shields.