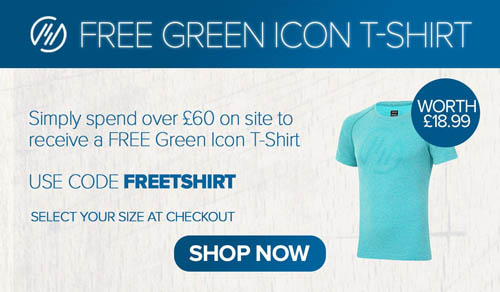 Love supplements? Spend £60 or more at Protein Dynamix and you'll receive a free t-shirt! All you have to do is use voucher code FREETSHIRT at checkout to bag your freebie. Hurry though, as the offer expires 30th April 2017.
If you've never shopped at Protein Dynamix, you don't know what you're missing. There may well be more supplement and nutrition brands out there than you can shake a stick at but Protein Dynamix are one of the most standout additions to the scene. Having tried their Peanut Butter, Whey Protein Powder, pre-workout powder Dynamo and their 'oh-my-god-they're-so-delicious' DynaBars, I have to take my hat off to them. They may be a bit pricier than some of the other mainstream supplement brands out there but their premium offerings are well worth paying the extra pennies for. The brand even sponsor The Beast, strongman Eddie Hall, who can vouch for the scrumptious DynaBars.
Protein Dynamix offer a loyalty scheme for returning customers whilst orders over £39.99 get free standard UK delivery.