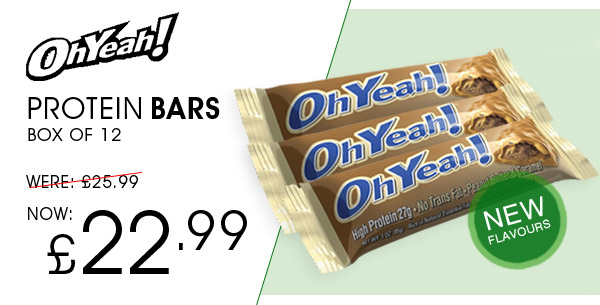 Are you looking for a protein snack bar that's tasty and full of protein? Well, you'll want to check out Oh Yeah! Protein Bars which are on sale at £22.99 for a box of 12 at Protein Supermarket.
Flavours include Almond Fudge Brownie, Chocolate Caramel Candies, Cookie Caramel, Peanut Butter, Peanut Butter and Strawberry, and Vanilla Toffee Fudge.
All flavours are gluten free except for Cookie Caramel Crunch.
The Oh Yeah! Protein Bars are great for when you're on the go, a snack at work and especially after training.