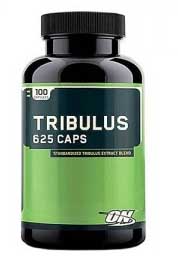 From Friday 16th November 2012 to Thursday 22nd November 2012, DeepBlue Supplements are offering these Optimum Nutrition Tribulus 100 Caps for just £9.99!
Optimum Nutrition's Tribulus 625 Caps are made with the finest Tribulus Terrestris available. Each capsule contains a 625 mg blend of Tribula Terrestris powder and extract- standardized to 40% Furastanol Saponin content. Tribulus 625 Caps also contain various sterols, flavonoids and other plant compounds that naturally occur in this species.
As a dietary supplement, consume 1-2 capsules daily, preferably with morning and evening meals, or use as directed by a physician or licensed nutritionist.
Save £10 off the RRP of £19.99 by ordering your Optimum Nutrition Tribulus 100 Caps today for £9.99 and get FREE DELIVERY by entering voucher code FREE-WEB-POST9 at checkout.
Click here to shop for more sports nutrition and supplements at DeepBlue Supplements.