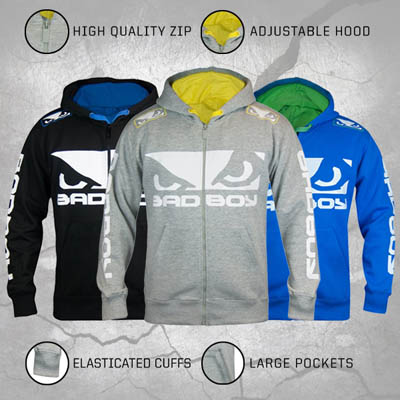 This weekend 26th-28th June 2015, save £10 on the Bad Boy 2.0 Walk In Hoodies at BadBoy-UK.com when using code WALKIN at checkout.
The Bad Boy Walk In 2.0 Hoodies feature an upgraded colour palette and a more comfortable blend of fabric whilst keeping that classic 'Walk In' style that Bad Boy athletes and fans familiarize with.
The hoodies cost £49.99 each (£39.99 with code) and are available in blue, black and grey.