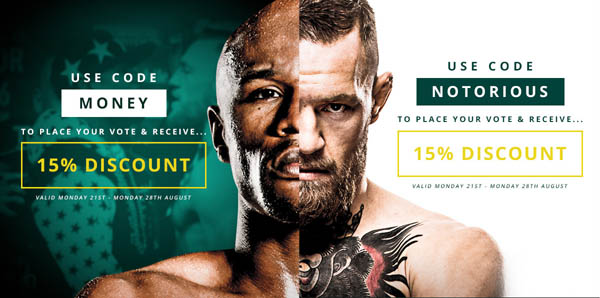 With the most talked about fight of the year happening tomorrow night in Las Vegas, fight store Made4Fighters wants to know who you tip to win in the boxing match between unbeaten boxing legend Floyd 'Money' Mayweather and UFC 155lb Champion, the Notorious Conor McGregor.
Use the code MONEY to vote for Mayweather to win or NOTORIOUS for Mystic Mac to win to receive 15% off your order at Made4Fighters until Monday 25th August 2017.
What better way to show you support and bag a fantastic discount on a whole load of MMA gear from BJJ gis to MMA shorts, boxing gloves to shn guards and everything else inbetween.