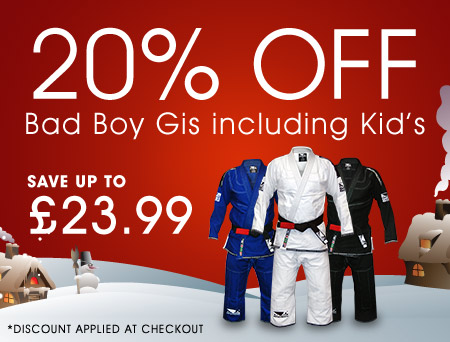 We're up the the fifth daily deal for DeepBlue Fightwear's 12 Days of Xmas and today they're offering 20% off Bad Boy BJJ Gis today only, including Bad Boy gis for the kids!
The gis are available in black, blue and white, with kids kimonos from £39.99 and adults ranging from £99.99 to £119.99, prior to today's 20% discount which is applied at checkout.
So if you're looking to buy your little one a new Jiu-Jitsu uniform or to treat your partner or even yourself, visit DeepBlue Fightwear website today!