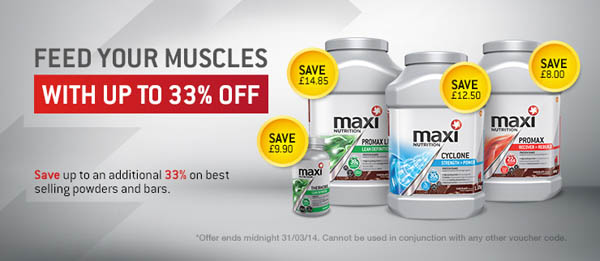 To celebrate the rebranding of Maximuscle to MaxiNutrition, Maxishop are holding a special up to 33% off sale on some of the MaxiNutrition best-selling products, including protein shake Promax and Cyclone!
Spending over £50? Then you can save £15 by using voucher code MN15 at checkout, even if your order includes sale products! Now that's a deal.
Both the sale and voucher code expires on 31st March 2014.