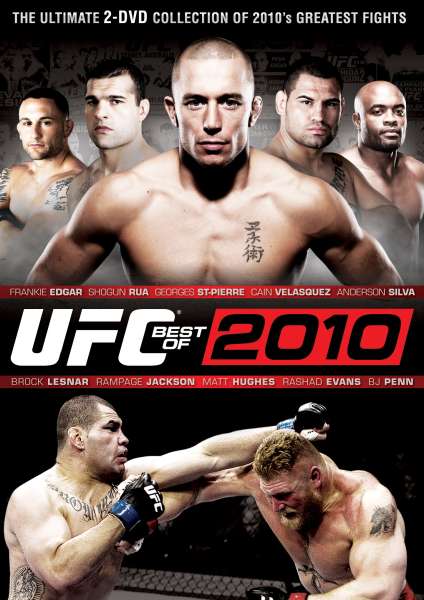 If you read our blog, you know we love a good bargain and hopefully you do too! This special offer was too good to miss that we simply have to let you know.
Currently available from Zavvi is UFC BEST OF 2010 2 disc DVD for the dirt cheap price of £1.99! Yes, you read that correctly. We don't know how long the special sale price will last or how much stock there is, but if you're an MMA or UFC fan, this is simply a must-have!
The 2 disc DVD features a collection of 2010's greatest fights from UFC fighters Frankie Edgar, Shogun Rua, Georges St-Pierre, Cain Velasquez, Anderson Silva, Brock Lesnar, Rampage Jackson, Matt Hughes, Rashad Evans and BJ Penn.
Grab your region 2 copy now from Zavvi.com