When shopping for BJJ gis, you'll no doubt come across a number of different options of weaves to choose from. So not only do you have to work out what size BJJ gi you need, you also need to decide which weave of fabric you want your gi to have. But what do the different weaves mean?
In this guide, I'll be breaking down what the gi weaves are, helping you to decide which gi fabric is right for your needs.
What does GSM mean for gis?
GSM stands for grams per square meter and indicates the weight of the fabric. The higher the GSM number, the heavier the fabric is.
When it comes to gis, a BJJ gi up to 450gsm is considered lightweight whilst 550gsm and above is considered to be a more heavyweight uniform.
Gi Jacket Weaves
Single Weave
The single weave fabric is pretty self-explanatory. It consists of a single weave which means it is a lightweight fabric, but also thinner than other weaves. As a result, single weave gis aren't as durable as other stronger weaves.
Brands like Atama and Isami produce single weave BJJ gis, and Judo gis can also be found made from single weave. These are more suited to training in warmer weather or conditions where you can benefit from wearing a lighter jacket.
As BJJ utilises grips and manhandling of the gi cloth, you'll find that most gi brands will opt to manufacture gis from a stronger weave.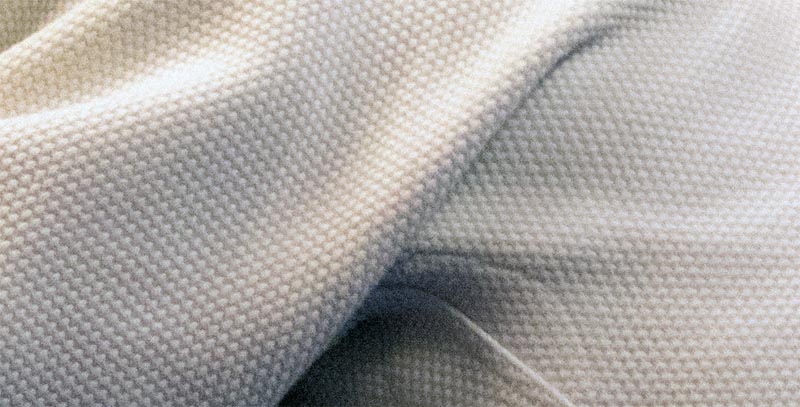 Double Weave
The double weave has twice the amount of threads used to create a more durable material than the single weave. As a result, it is a heavier material.
Many Judo gis are made from double weave, providing the strength and toughness required to be handled by opponents mastering kuzushi.
Not as many BJJ gis use the double weave nowadays, however Ronin are known to create double weave jiu jitsu gis that are made in Japan.
Pearl Weave
The most common weave you'll come across for BJJ gis is the pearl weave. The reason being is that it is tough and durable to withstand the grips and pulls that the sport of BJJ embraces.
When training Brazilian Jiu-Jitsu, a hardy pearl weave gi won't give your opponent an easy time and it is built to last and not rip at the first sign of rough and tumble.
Available in lightweight 350-450 gsm options, as well as heavier gsm, most BJJ gis these days use the pearl weave option. They don't shrink that much which means you can usually buy the right size rather than having to buy a size up that will shrink down. They are also comfortable to wear though they develop a roughness over time so you may need to wear a rashguard underneath.
As a lighter weave fabric compared to double and gold, pearl weave BJJ gis are perfect for creating lightweight competition and summer gis, as well as standard day-to-day BJJ gis.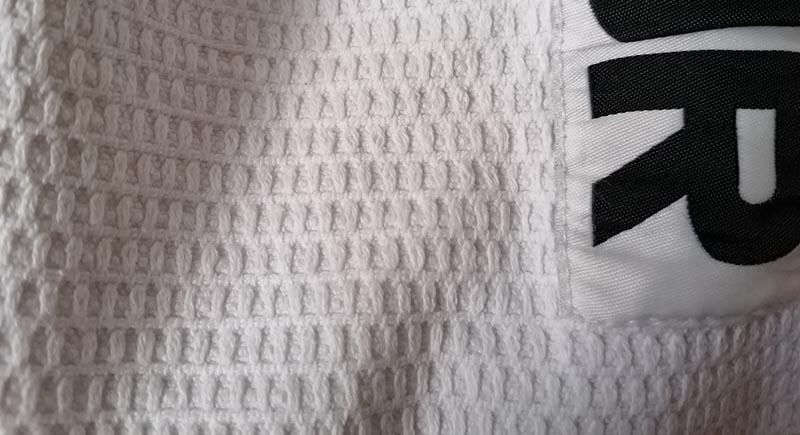 Gold Weave
The gold weave is pretty recognisable due to its ladder-like appearance. I often refer to it as a waffle-like fabric, and I find it's far easier to grip the cloth than pearl weave gis can be, whilst retaining the strength and durability required from the fabric in grappling sports.
Gold weave BJJ gis aren't as common anymore, with most brands opting for pearl weave for their gis. Some say this is because gold weave is prone to shrinking quite considerably, which isn't good if the gi you've just bought becomes too short in the sleeves or too small to wear after washing.
There are still gold weave BJJ gis available, such as the 550gsm Goorudo gi from Hayabusa, that boasts a heavyweight gold weave that is super strong and tough. If you're a big bloke that regularly rolls with monsters on the mat and you need a gi that can endure the rounds, then a gold weave option might be right for you.
Gold weave gis are possibly the most comfiest around, with Inverted Gold Weave gis one of the most recommended using this particular style. It is said that gold weave is the softer option compared to the rougher pearl weave, and having owned both, I can agree.
Gi Pant Fabrics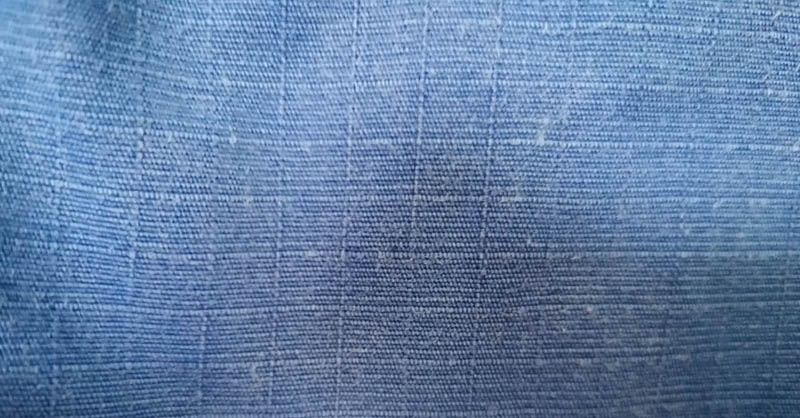 Ripstop
A cotton-polyester blend is used for ripstop gi pants in BJJ and for very good reason! This lightweight mix is incredibly durable which helps to prevent tearing easily when grappling, hence the name.
You'll find many pants that come with BJJ gis using ripstop fabric due to its strength, for a longer lasting garment that can take the abuse it's put through on the mat. However, that's not to say they won't rip. After all, the constant tugging and pulling in BJJ means any material, even ripstop, is pushed to its limits.
You can often distinguish ripstop fabric thanks to its grid-pattern appearance.
Cotton Twill
Cotton twill is a tough fabric that can be recognised by the pattern of diagonal lines.
Being an organic fabric, it is a cool material to wear being a naturally breathable fabric with moisture absorption qualities, but isn't supposedly as tear-resistant as the cotton/poly mix of ripstop.
There are still BJJ gis that use cotton twill pants, thanks to cotton being an organic material that has a slight bit of stretch in it, compared to ripstop which is a stiffer fabric. They can, however, be susceptible to shrinkage.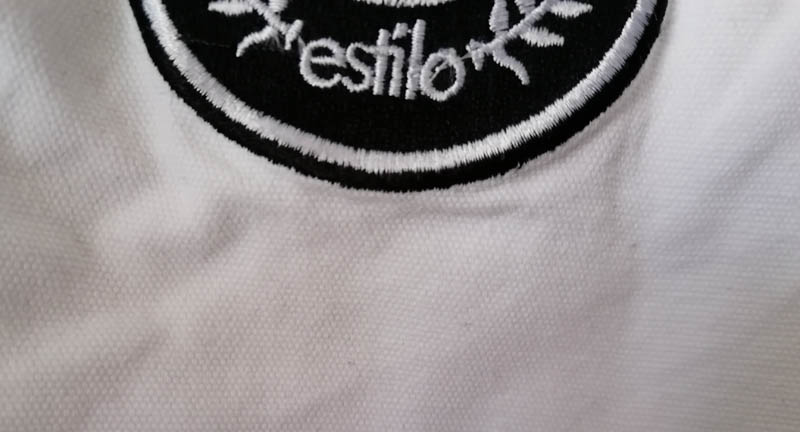 Canvas
Canvas pants are usually made from cotton with a plain weave. Much like cotton twill, canvas gi pants have a bit of give in them, and are super-comfortable to wear on the mat.
Again, there can be an element of shrinkage due to cotton being an organic fabric, but it is a breathable fabric that will allow for a more comfortable roll, especially in hotter weather.