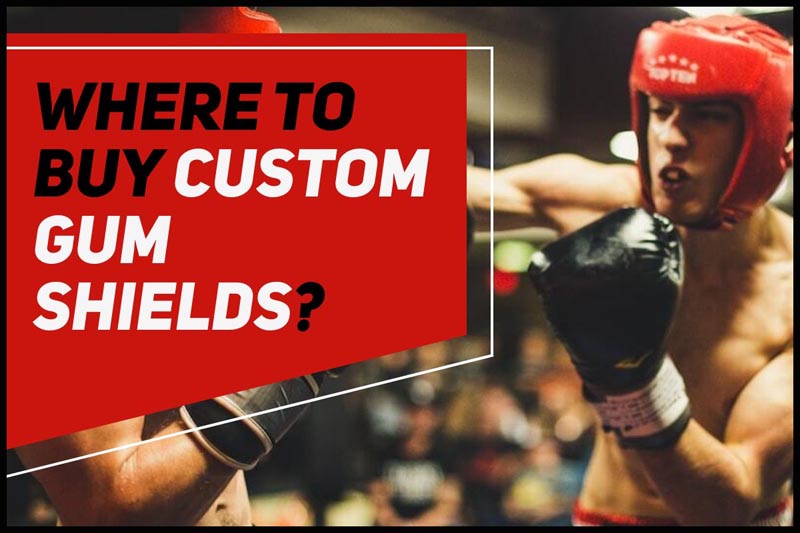 When taking part in contact sports, whether it's boxing, MMA, Muay Thai, grappling or a team sport like rugby, protecting your pearly whites is an absolute must. After all, you've only got one set of teeth and, if broken or damaged, it can be incredibly painful to endure and costly to fix! Wearing a gum shield is the solution to preventing any broken teeth.
There's tons of companies that sell gum shields, with many of them being the DIY, boil and bite style. This involves chucking a premade gum shield into boiling water then popping it straight into your mouth and biting down in the hope to mould it to your gum shape. I say "hope", because in my experience these have never worked out. Either the end result is something so skewed it looks like a chewed up dog toy that doesn't even resemble anything like a gum shield, or I've managed to somewhat mould it but it refuses to stay covering the top set of my teeth unless I suck up really hard. Trying to keep your gum shield in when it fits so loosely like that is near impossible.
Some people are fine with boil and bite gum shields and that's great! They're cheap enough to buy usually (under £10) and if you happen to lose it, it's no big deal. However, if you're like me and can't get any boil and bite mouth guard to fit, then you'll want to look into investing in a custom made gum shield.
A decade ago, after going through several boil and bite ones, I purchased a professionally moulded gum shield and it was the best £40 I've ever spent. They're more expensive than their DIY instant alternatives, but for good reason. Custom gum shields involve taking a mould of your actual mouth so the end product fits your top set of teeth and gums like a glove. No more sucking up to keep it in – it just stays fixed throughout, which is what I want when I get socked in the face by my training partner.
Unfortunately, the company I used for mine has since closed down, so where can you buy these custom fit gum shields?
Speak To Your Dentist
If you have a dentist surgery nearby or a dental practitioner you use regularly, you can speak to them about having a custom gum shield made. Many dentists have a lab they use that can produce gum shields based on your impression mould. Some may have a limited range of colours or customisation to choose from, but you may strike lucky and be able to add a photo or logo on them, such as your nickname or logo of your club or team.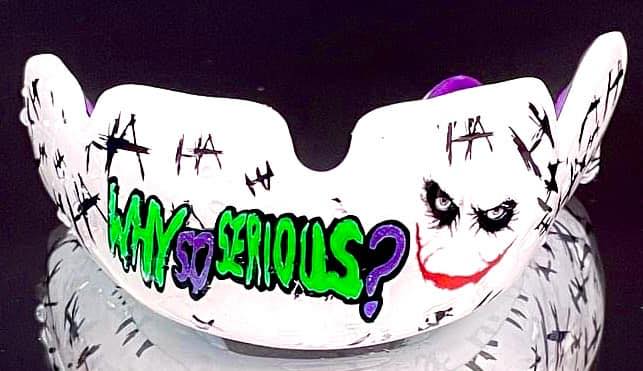 Funky Gums
Based at Cumbria Smile Clinic, Funky Gums have been crafting custom moulded gum shields for clients for years, and offer a great number of colours and designs to choose from as well as the ability to design your own custom gum shield with your own text or logo. Of course, the more complex the design choice, the more expensive the gum shield is, but there's plenty of options to choose from and their prices are displayed online.
To create your custom-fit mouth guard, online order companies like Funky Gums simply send out the moulding kit to your home where you can create an impression of your top set of teeth using the putty provided, which you then return to them in the post. Then all you have to do is wait until your finished gum shield lands on your doorstep. Sorted! This is exactly how I did mine and the process of taking my own mould was really simple and easy to do. There's always a worry, I think, that the mould may not have been taken correctly, but mine came out perfect. The company should usually contact you if the mould impression you've taken isn't suitable and there's options to buy another impression kit in case it goes wrong.
Funky Gums can also attend gyms and clubs in the UK to take your dental impression for the custom-fit gum shield, which is perfect for clubs that have a few people who require a mouth guard.