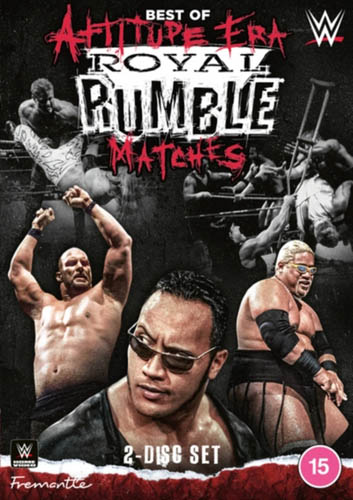 There's nothing quite like the Royal Rumble! It's one of the highlights of the WWE calendar, with 30 Superstars slugging it out for a shot at the WWE Championship in the main event of WrestleMania! The rules are simple: Superstars enter every two minutes and have to throw each other over the top rope. The last man standing wins!
Add to that the craziness of the Attitude Era and you have some of the wildest, more memorable matches in WWE history!
Don't miss this collection of five incredible Royal Rumbles from WWE's wild and unpredictable Attitude Era! Including legendary WWE Superstars such as Stone Cold Steve Austin, The Rock, Triple H, Kane, Mankind, Edge, and The Undertaker!
This DVD is packed full of Attitude, with five Royal Rumble matches from 1997-2001.
Pre-order now on DVD for release on 23rd January 2023.