If you're looking for some fresh threads this Summer, then check out the new range of apparel from fightwear brand Fumetsu, now available from Made4Fighters.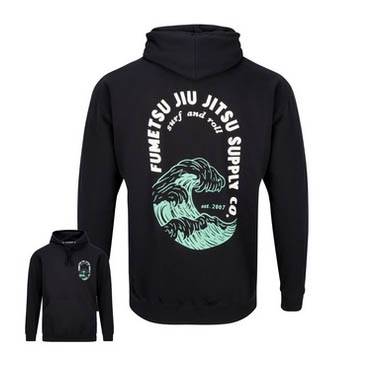 First off is the Surf n Roll design. No doubt inspired The Great Wave off Kanagawa by the Japanese artist, Hokusai, this simple yet striking design is available on a black or white t-shirt or black hoodie.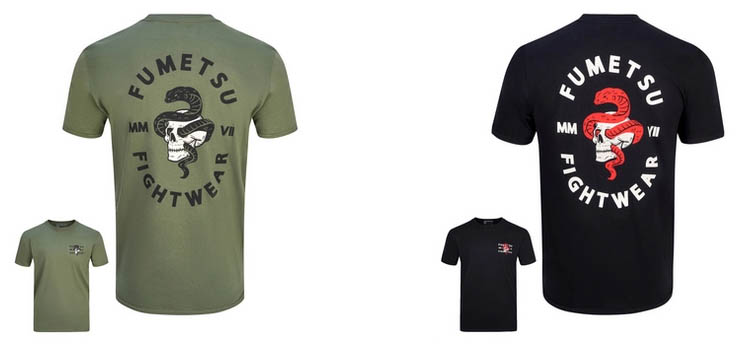 Next up is the Snake Eyes design, with the snake entwined through the eye-socket of a skull. This design is available in a choice of black or khaki t-shirt with a small design on the left breast and a larger design on the rear of the t-shirt. The black variant features a red snake and white lettering whereas the khaki version goes for more subtle tones.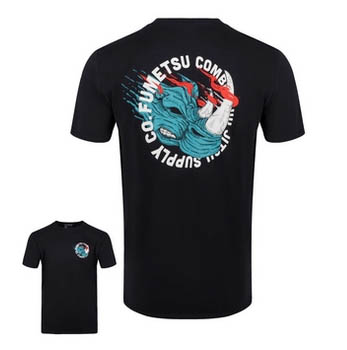 Finally, if you like your designs with a splash of colour, the fierce Meteor design, available on a black t-shirt or hoodie, will be right up your street. Featuring the Fumetsu rhino, this design is certainly tearing into the action.
You can view these and the full range of Fumetsu clothing over at Made4Fighters.