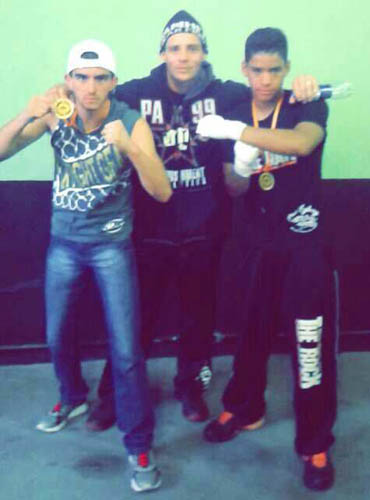 We're pleased to share the news that two students from our sponsored gym, Academia The Rock, Brazil won their kick boxing fights yesterday in Curitiba, Brazil.
Trained by Academia The Rock instructor, Rafael Justino, students Cabecinha and Maceio were victorious in their respective fights at the event.
The Academia The Rock gym is owned by Invicta FC champion, Cris Cyborg Justino who runs the gym with her brother Rafael Justino and BJJ instructor Luiz Fernando, teaching the arts of Muay Thai, BJJ and MMA.