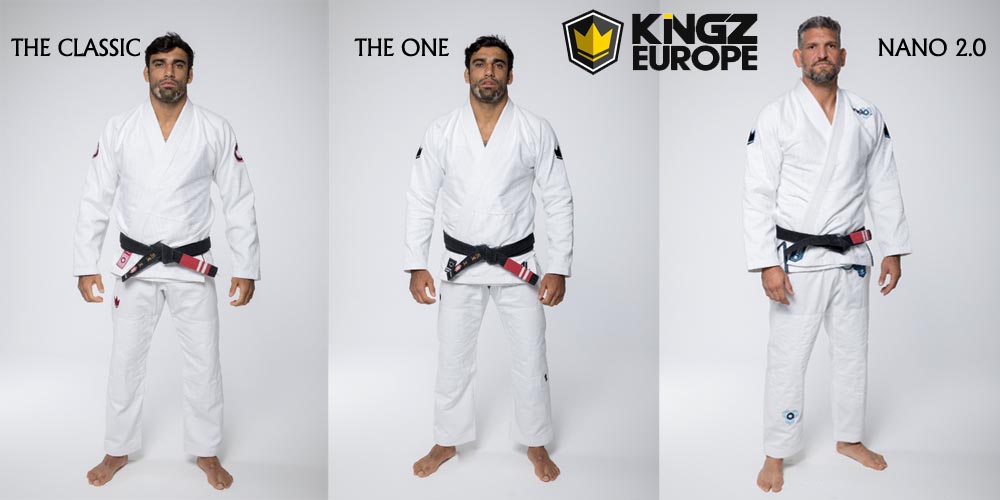 Kingz Kimonos have released not one but THREE new BJJ gis onto the market.
The Classic 3.0 is the third incarnation of the popular 450gsm pearl weave BJJ gi. Made of one piece of fabric with 10oz cotton drill pants, the Classic 3.0 continues with the minimalist style that fans love. The gi is available in black, white and blue and is priced at £74.95.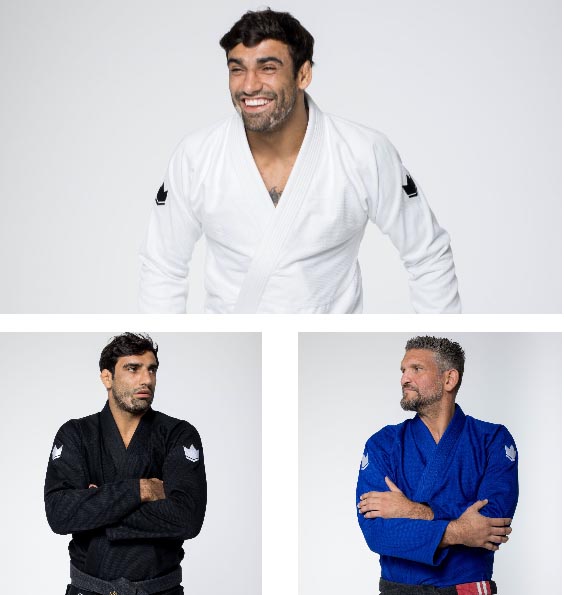 The One is suited to individuals looking for a quality BJJ gi but on a budget, it being the cheapest in the Kingz Kimonos range of BJJ gis. The gi features a 400gsm pearl weave jacket with a lapel made from a single piece of synthetic, heat-resistant vulcanised rubber and is decorated with the Kingz logo and The One emblem. The pants are made from 10oz cotton and feature the Kingz crown and One logo. Like the Classic, The One is also available in black, white and blue, and is priced at £64.99.
Finally, the Nano 2.0 is a lightweight BJJ gi that has gained favour with jiu-jitsu competitors. Its 400gsm pearl weave jacket is adorned with black and turquoise Nano 2.0 logos as are the 8.0 oz drill cotton pants, with the gi also coming with a custom drawstring bag. The Nano 2.0 is available in four colourways: black, blue, white and silver and is priced at £89.99.
You can find all these three Kingz Kimonos gis and many more on kingzeurope.com