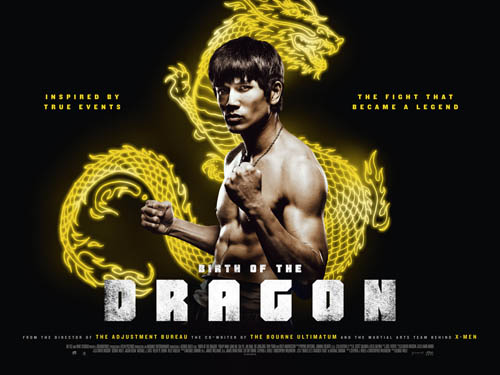 The new quad poster has been revealed for BIRTH OF THE DRAGON, a brand new film about Bruce Lee which arrives in UK cinemas on 23rd February 2018.
In the world of martial arts, there is one man above all: Bruce Lee. San Francisco, 1965. Young, hungry and looking for an opportunity to make a name for himself, Lee (Philip Ng) challengeslegendary Shaolin monk and kung fu master, Wong Jack Man (Xia Yu), to a fight when he hears that he's crossing the Pacific to observe the state of kung fu in America. Their legendary fight would change the history of martial arts forever.
Directed by George Nolfi, the film is written by Stephen J. Rivele and Christopher Wilkinson who's responsible for sports biopic movie Ali.