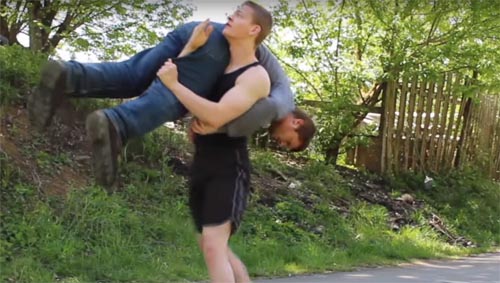 Okay, I would suggest that NOBODY ever try this but the reason I chose to feature this video was because of the perfect control and precision executed here by Nik and Si Collier, practitioners of the Collier Method of Judo.
With perfect form and execution plus breakfall, this is a text book suplex.
Nik and Si are sponsored by Hyperfly and 87Eleven, the gym which is home to the stuntmen and fight choreography team behind action movie John Wick.
Nik and Si also got to showcase their judo and suplex skills at Erik Paulson's gym earlier this year.
Make sure to check out the Collier brothers on Youtube for more demonstrations of their outstanding technique.