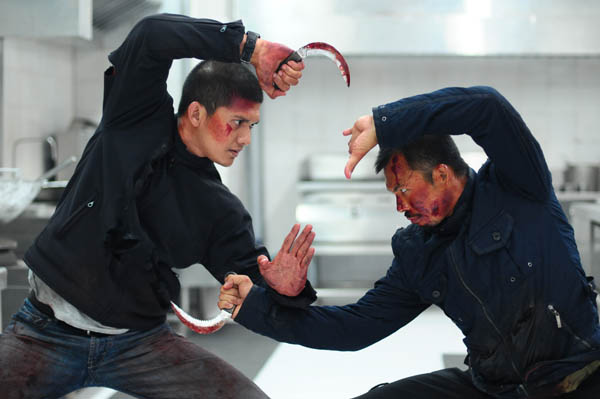 Gareth Evan's martial arts action flick THE RAID 2 will be ass-kicking its way to to DVD, Blu-ray and limited edition Blu-ray steel book (exclusive to Entertainment Store on Play.com) on 11th August 2014 in the UK and is available to pre-order now from Amazon.
He thought it was over. After fighting his way out of a building filled with gangsters and madmen, rookie Jakarta cop Rama thought he could resume a normal life. He couldn't have been more wrong. His triumph attracted the attention of the criminal underworld, and with his family at risk, Rama has only one choice – to go undercover and begin a new odyssey of violence.
THE RAID 2 brings all out action to the streets of Jakarta with fast paced, relentless action and a labyrinthine story of dark thrills that demands to be watched time and time again. Introducing new kick ass characters and mesmerising locations that will take your breath away, The Raid 2 expands on the unbelievable action from the first film and ramps it up to the max.
Featuring the greatest fight scene ever to be committed to celluloid, THE RAID 2 brings a darkly energetic vision to life with disturbing realism. With killer attitude and kickass style THE RAID 2 launches into a mind blowing display of violence and corruption as the world originally established in THE RAID escapes onto the streets of Jakarta bringing a whole host of new players to this deadly game of cat and mouse. A stunning burst of violence makes THE RAID 2 the must own flick of 2014.