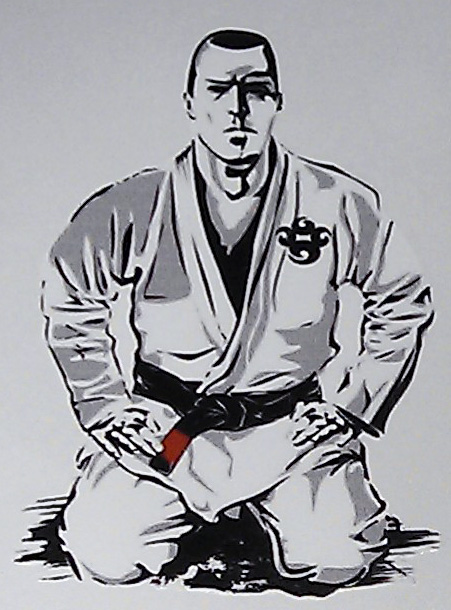 Raijin Fightwear is the brain child of talented graffiti artist Gully Elusive and MMA enthusiast and BJJ practitioner, Loz, both based in Birmingham, West Midlands. Their mission is to bring a fresh, unique style to British MMA and MMA apparel in general with their graffiti artwork blended with martial arts inspired designs, just like their chap above.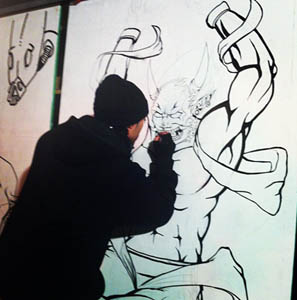 Their brand name "Raijin" comes from the God of thunder and lightning and Loz from Raijin Fightwear promises we'll be seeing more of him in the upcoming designs.
Not much is known about the brand at this point in time but more will be revealed when they officially launch on 3rd December 2012.
However, we did receive a little promo package of two stickers and two patches, the latter featuring their logo which can be seen on their artwork, such as on the left breast of the BJJ blackbelt. We quite like their traditional inspiration suped up with slick lines and look forward to seeing many more of their fightwear designs.
To keep updated with this street-art stylish new MMA brand, follow Raijin on Twitter and Facebook, and look out for their launch next Monday on www.raijinfightwear.com