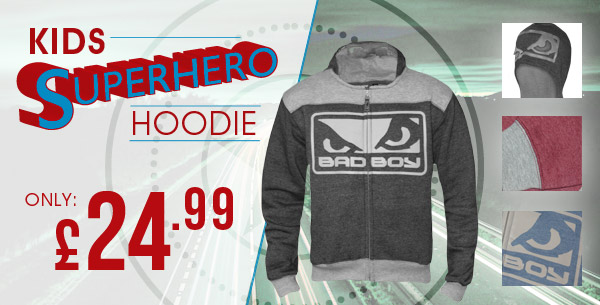 Who doesn't want to be a superhero?
Martial arts and streetwear brand Bad Boy have combined fun and comfort with their brand new Bad Boy Superhero Hoodies.
Made from a dual cotton & polyester blend, these hoodies are the ultimate balance between comfort and play. The hoodies feature the Bad Boy logo branding on front and elasticated waistband and sleece cuffs.
The Bad Boy Eyes design is also embroidered into the hood, with peek through holes for practicality when running around, just like a real superhero!
Bad Boy Superhero Hoodies are available in sky blue, dark strawberry and charcoal and are priced at £24.99.