For all-round martial arts, particularly traditional martial arts, as well as fitness, Blitz Sport produce an enormous range of top quality gear. They've just added two new products to their ever-increasing line that are certainly worth a look at!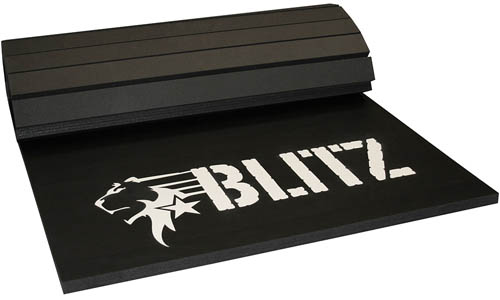 The first is the Revolver Martial Arts Roll Mat, perfect use if you are training in a hall or a room with unsuitable flooring and you need a quick fix to make the floor as padded and safe as possible for grappling and throwing when practicing martial arts. Having used jigsaw matting before, it can be quite pricey to have enough jigsaw squares at the right thickness to create a suitable area. These roll-out gym mats from Blitz Sport are perfect as they can be easily transported and rolled up after use and have enough protection to ensure you won't be causing yourself or your training partner an injury during practice. Take a look at the entire range of martial arts training mats, both with and without anti-slip base and Blitz logo.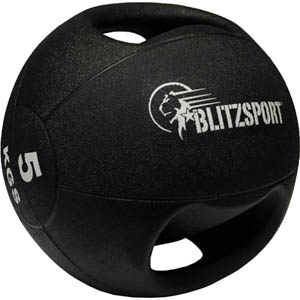 The second of the new products is the Blitz Sport medicine ball with double grip handles. If you've ever used a medicine ball, they are great for strengthening the arms and for improving fitness, but those without handles can be a bit restrictive and awkward to use. Having one like this from Blitz means you can still get the benefits of the usual medicine ball but the handles give you more stability when gripping the ball, therefore improving your rnage of workouts. These Double Handle Blitz Sport Medicine Balls come in weights of 5kg, 8kg and 10kg.