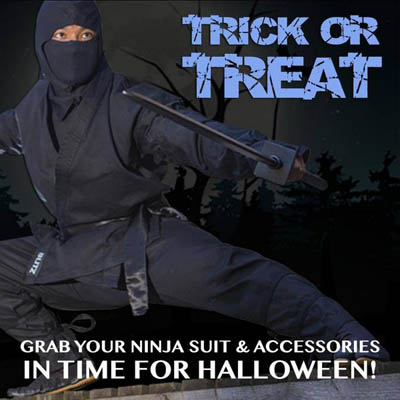 Be a stealthy ninja for Halloween with Blitz Sport's ninja suits, bokkens and boots!
The ninja outfits are available in kids and adult sizes and comes with wrap jacket top, pants, inner and outer hood, gauntlets, hand cover gloves and sash. The ninja bokken and plastic ninja sword are available separately, as are the tabbi boots and socks if you really want to complete the look!
You can find all the Ninja outfits and accessories at Blitz Sport and with our voucher code, you can get 10% off your order too! Just use BLITZFT at the basket!