Myprotein Explains How Protein Is Made [Infographic]
How is protein made? Supplement brand Myprotein explains in this cool infographic.
I'm a 1st Dan Black Belt & certified coach in Japanese Atemi Ju Jitsu, have trained in BJJ and Muay Thai and currently train in CSW (Combat Submission Wrestling) at MCKG under Mel Corrigan. I love to compete and have medalled at openweight events. I've a total appreciation for all martial arts and always eager to learn new techniques!
Related Articles

Get a 2.27kg tub of Allmax All Whey protein for just £34.95 (was £69.95) from DeepBlue Supplements until midnight Sunday 10th March 2013. ALLWHEY® combines the latest innovations in Whey Protein extraction technology, creating the […]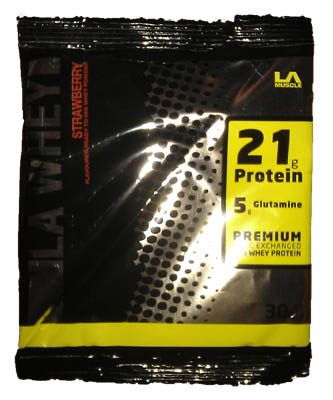 When the opportunity arose to bag a sample of LA Muscle's LA WHEY in Strawberry flavour, I decided to check it out and compare against the other whey proteins and flavours on the market, to […]
If you've been reading this blog then you'll know how much I adore protein bars. They're such a handy way to consume protein straight after training or to satisfy that sweet craving during the day. […]