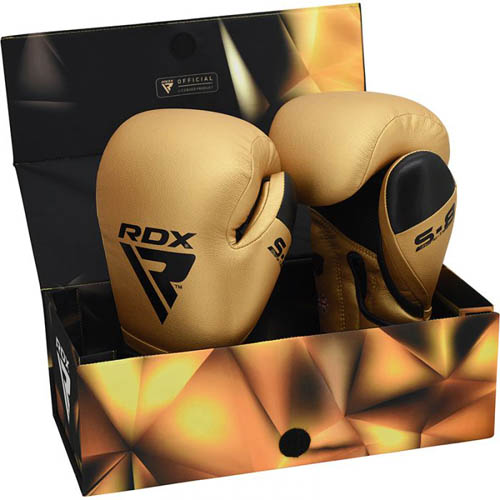 Martial arts equipment manufacturer RDX have announced a limited edition run of their Nova Tech Wrinkle Free Boxing Gloves.
The world's first ever wrinkle free gloves, the boxing gloves are ergonomically designed for comfort with shock dispersion technology that protects you from repetitive frictional injuries. Nova Tech boasts to have reshaped the impact handling standards with distinctive shock absorbency system which is tactically positioned at key zones to offer concentrated brunt resistance.
The gloves are available now, priced at £120 a pair, in 12oz and 16oz sizes and are incredibly limited in quantity (27 remain as of writing).