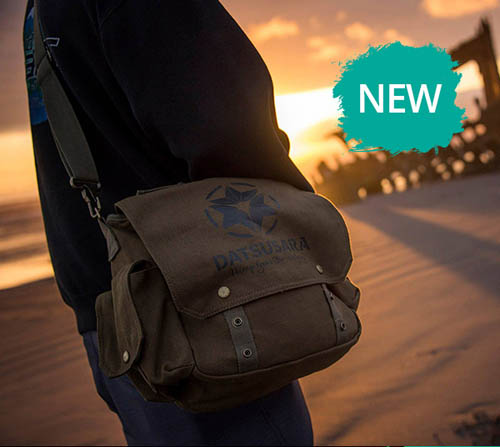 Online martial arts store Made4Fighters have announced the arrival of the Datsusara Hemp Bags that have been taking the BJJ and martial arts community by storm.
From messenger bags to the Datsusara battlepack rucksacks, from duffle bags to Joe Rogan's fanny pack (bumbag to us in the UK), the range is made from a blend of 55% hemp and organic cotton canvas (100% hemp for the BattlePack and other Hemp range) making the Datsusara bag range a preferred choice for those eco-friendly mat warriors out there. All this comes at a price though; the Datsusara collection is known to be on the pricier side however the hemp/cotton blend is known for being durable, strong and providing natural antimicrobial properties – perfect for keeping the bag clean!
Check out the entire range from Datsusara at Made4Fighters today.