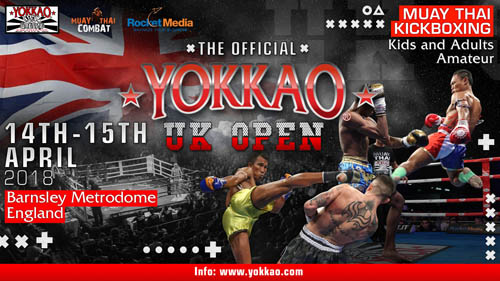 The inaugural YOKKAO UK Open is set to take place on 14th-15th April 2018 at Barnsley Metrodome in England, UK.
The event features various weight divisions for kids (5-14 year olds), juniors (15-17 year olds) and adult amateurs (18-35 year olds) to come together and pit their skills against each other in the ring. The Open will also have both Muay Thai and K1 categories with 5 boxing rings at the event.
YOKKAO UK Open is expected to host as many as 400 athletes over the 2-day event. The Yokkao Open will be travelling around the world where it will finally land in Cararra, Italy on 31st October-4th November 2018 where winners from each division at each open will face off to crown the world champions.
Interested? Sign up today