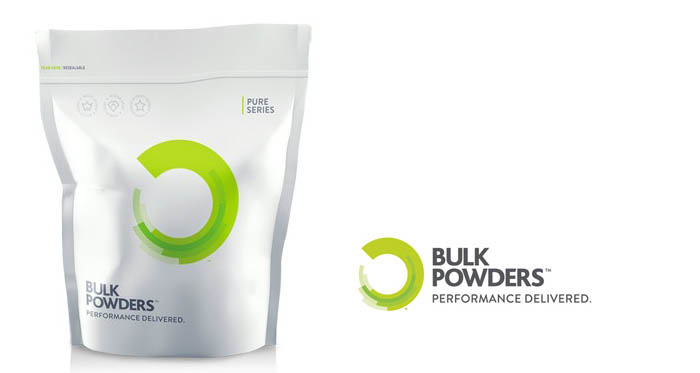 I'm a big lover of whey protein supplement shakes and know what I like and what I don't when it comes to the texture and flavour of supplements on offer.
My regular diet could be improved in the protein department, so I choose to take either a whey protein shake or protein bar post-workout after I've been doing an intense weights session, MMA padwork drills or when I've been rolling with the lads at my local Ju Jitsu club. The protein shake helps to build and repair muscle, aid recovery and helps prevent and reduce muscle loss, whilst supporting fat loss with the aid of BCAA's.
In this review, I'll be sampling a variety of flavours of Pure Whey Protein from British supplement brand, BULK POWDERS.
The 30 grams of Pure Whey Protein contain 82% instantised whey protein concentrate (unflavoured) with natural colouring and natural sweetners (sucralose) to give the whey a flavoured taste. In flavoured proteins, the percentage of protein drops around 4-7% depending on the flavour so you can expect at least 75% in th flavoured versions.
Packed with Branched Chain Amino Acids (BCAAs) and L-Glutamine, the 30 gram serving of Bulk Powers Pure Whey Protein provides 23.2g of protein, 3.9g carbohydrates, 3.6g of which are natural sugars and 2.5g of fat, with the 30g serving providing 119kcal of energy.
Here's my opinion of the different flavours on offer in Bulk Powders Pure Whey Protein supplement range.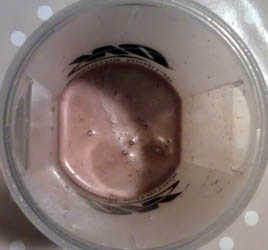 Chocolate and mint Bulk Powders whey protein
The powder smells good, you can easily recognise the hint of minty chocoate. The protein powder shakes well with very little effort and mixes marvellously with water, probably the best I've seen from a whey protein powder. The chocolate mint taste is subtle, not too strong or overpowering, and tastes delicious. It reminds me of a mint Aero, though without the burning sensation you can sometimes experience. The protein shake is as smooth as you can get it, with the mixed texture similar to water, so it's very easy to drink, without any lumps. Very nice!
Strawberry Bulk Powders Pure Whey Protein
Straight from the packet you can smell the strawberry. The protein powder mixes well with water, though appears to be a slightly thicker consistency than the chocolate and mint flavour.  It tastes delicious, not too sweet, but a nice solid strawberry flavour, similar to the strawberry taste you'd find from the chocolate strawberry fondant pigs you can buy from Thorntons. Having tasted a few strawberry flavoured proteins in the past, I think this is my favourite.
Banana Bulk Powders Pure Whey Protein
If you love banana, you'll love this banana whey protein. There's no mistaking the flavour, with its strong banana fruit aroma. Mixed with milk, it's a thick shake that tastes as good as it smells. A real refreshing treat!
Vanilla Bulk Powders Pure Whey Protein
Vanilla flavour is one of the more subtle flavours you can purchase but still has a reognisable aroma. As with the rest of the flavours, the Vanilla mixed very quickly, with no lumps or bits left at the bottom of the shaker. The taste was very nice, a full flavoured vanilla, that wasn't too overpowering, but just right. Bulk Powders' vanilla left no lingering aftertaste and went down smoothly.
Having tried all the flavours, I'd probably say Chocolate and Mint and Strawberry were my favourites though all are delicious tasting proteins with incredible instantised mixability and well-produced flavours. In the past I've tried various flavours from supplements brand Optimum Nutrition but none tasted quite as good and left quite a sickly aftertaste, with some flavours leaving my stomach bubbling.
I can definitely say that Bulk Powders seem to have the flavour just right and I never once experienced a nasty after-effect, so if you're looking for a great protein shake, I can highly recommend the Bulk Powders Pure Whey Protein, especially with the low cost of £14.99 per 1kg tub, which is almost half the price of some big name branded whey protein powder supplements. Bulk Powders are offering a high quality product at a low price and onced you've tasted their whey protein, you'll be converted.  If you're interested in trying Bulk Powders Pure Whey Protein for the first time, or would like to try some different flavours, the company offer 30g sample packets to be purchased from their online shop, so you can try before committing to a big packet.
All the Bulk Powders Pure Whey Protein come in a resealable packet pouch, meaning your whey powder remains fresh at all times.
Rating: