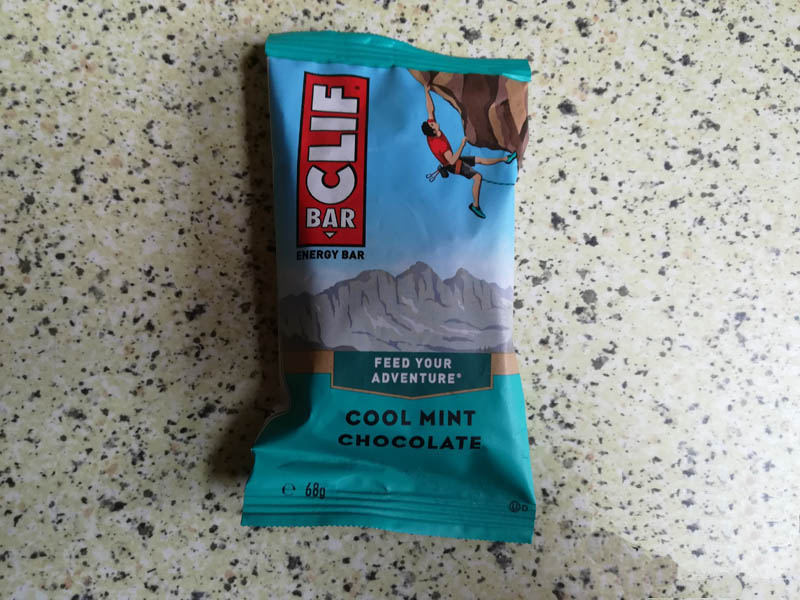 When you're running, hiking, cycling or down to the gym, you sometimes need a pick-me-up to give you the energy boost to get you through it. One of the many energy bars on the market is Clif Bar which has long been a favourite in the fitness community. I decided to give the Cool Mint Chocolate flavour of the Clif Bar a try and see what it's all about.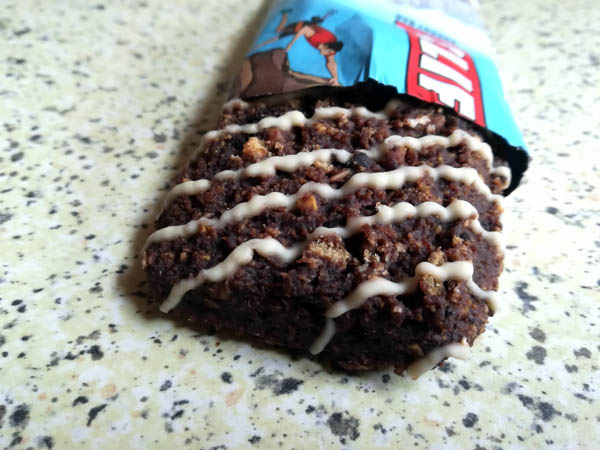 Clif Bar Appearance and Taste
Compared to other protein bars on the market, the Clif Bar has a rough appearance but this isn't a bad thing. It looks more natural, like a cake or biscuit that has come fresh out of the oven. The bar is chocolate brown, oaty crumble texture with vanilla coloured drizzle to give it a tantalising, home-made appearance. The bar itself doesn't smell of much, maybe a faint chocolate scent. However, when you bite into it, you can really taste the mint flavour. It has a lovely crumbly texture when eating it and though it is more on the dry side, it is still moist, a bit like a flapjack. Very tasty!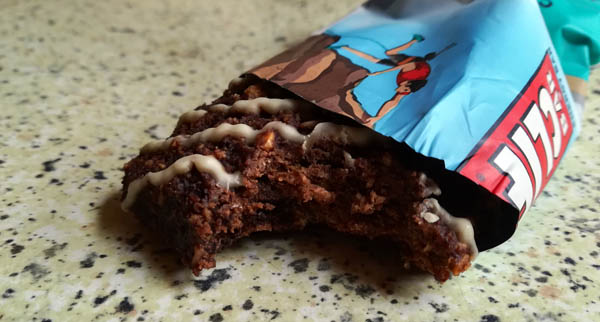 Ingredients and Nutritional Value
The Clif Bar in Cool Mint Chocolate flavour contains Brown Rice Syrup, Rolled Oats (19%), Soy Protein Isolate, Cane Syrup, Roasted Soybeans, Rice Flour, Cocoa (3.9%), Soy Flour, High Oleic Sunflower Oil, Cane Sugar, Oat Flour, Oat Fibre, Flavourings, Cocoa Butter (0.5%), Sunflower Oil, Salt, Barley Malt Extract, Unsweetened Chocolate (0.1%), Emulsifier: Soy Lecithin, Raising Agent: Baking Soda, Vitamins and Minerals: Calcium Salts of Orthophospheric Acid, Magnesium Oxide, L-Ascorbic Acid (Vitamin C), Alpha Tocopheryl Acetate (Vitamin E), Beta Carotene (Vitamin A), Nicotinamide (Vitamin B3), Riboflavin (Vitamin B2), Thiamine Mononitrate (Vitamin B1), Pyridoxine Hydrochloride (Vitamin B6), Ergocalciferol (Vitamin D2) and Cyanocobalamin (Vitamin B12).
The bar contains soy, barley and oats, and may contain peanuts, nuts, milk rye, triticale and wheat, so those with allergies to those particular foodstuffs should avoid this bar.
Per each 68g bar, Clif Bar provides 1128kJ/267kcal of energy, 5g of fat of which 1g is saturates), 44g of carbohydrates (of which 20g are sugars), 9.6g of protein, 4g of fibre and 0.41g of salt. The bars also contain vitamins and minerals, including Vitamin A, Vitamin D, Vitamin E, Vitamin C, Thiamin, Riboflavin, Niacin, Vitamin B6, Vitamin B12, Calcium and Magnesium. The Clif Bar delivers 14.11% of protein, which is lower than other bars but this one is marketed as an energy bar and therefore delivers much more than just a hit of protein, providing gym goers with a boost when they need it.
The Clif Bar is Rainforest Alliance Certified which means they support the cocoa farmers and sustainable agriculture.
Overall Opinion
The Clif Bar is quite a generous size and looks delicious before you bite into it. This is always a bonus as you actually want to eat these bars and not feel like you have to. Whether I'm training, need an energy boost or just simply want a chocolatey snack, the Clif Bar makes me want to indulge in it's mint chocolatey goodness. The crumble oats and the cool mint taste set your tastebuds alive and each bite is utter pleasure. Without a doubt, the Clif Bar is an energy snack that I'd be thrilled to have in my gym bag.
Rating: