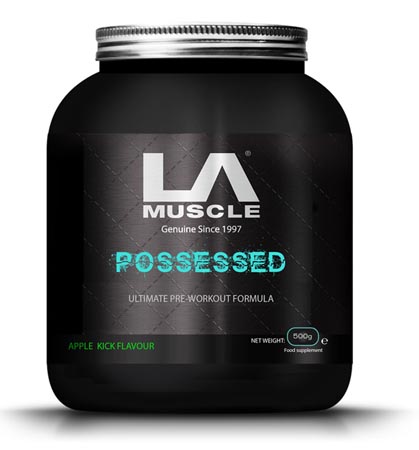 Pre-workout supplements help us to get a bit more out of our training than we otherwise would. You may be hitting the gym and looking to put in some extra reps and sets when training your upper body or you may be training in sports or martial arts and looking to push yourself more than usual. Whatever your requirements, a good pre-workout can make all the difference to your training when you need it most.
In this review, I'll be taking a look at the new pre-workout supplement LA Muscle Possessed.
Appearance and Taste of LA Muscle Possessed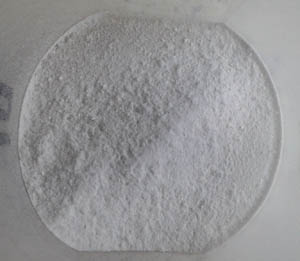 Fresh on the market, LA Muscle Possessed is currently only available in Apple Kick flavour. I was sent a sample of this to try. Opening the packet, I could smell a faint scent of apple from the fine, white powder.
The LA Muscle Possessed preworkout supplement comes in two servings: 1 scoop for beginners (that'll be me!) and 2 scoops for the hardcore athletes who are looking for a ferocious boost. As I use pre-workout for training in martial arts and being the small lass that I am (5'2″ and 9 stone in weight), I decided to take 1 scoop of the double scoop sample I was sent.
Mixing one 10g scoop with 175ml of water, I shook the mixture together in my shaker bottle. The powder mixes very well quickly producing a pale pea green coloured liquid. Opening the shaker bottle, there was a very faint scent once more of the apple flavouring, almost unnoticable. Now for the taste test!
The Apple Kick Possessed pre-workout is quite sweet with almost a sour edge to it though the flavouring is more subtle than it is overpowering. Much like a protein powder I've tried in the past from LA Muscle, there's a hint of manufactured taste to it but not too much to be off putting nor disgusting. It's adequate enough in taste to drink but the taste isn't enough to write home about.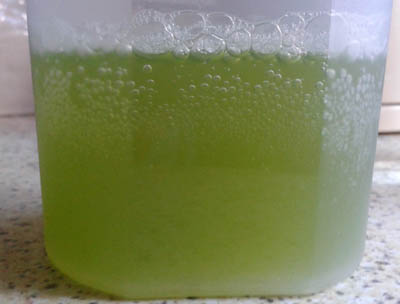 Effect of LA Muscle Possessed
I took the single serving of LA Muscle Possessed at 7.30pm ahead of my 8pm ju-jitsu class. Not long after taking the supplement, my lips began to tingle which I've often experienced with other pre-workouts. 30 minutes later, the pre-workout kicked in.
Unlike some other pre-workout powders, I didn't experience any profuse sweating. The effect that the Possessed pre-workout gave was quite desirable in the fact it gave me mental clarity and focus in class, making me feel fresh and clear to accurately grasp the takedown techniques being taught and see opportunities when rolling. It gave me enough energy to blast through the exercise and padwork warm-up without giving me an overload of energy that I wouldn't know what to do with. In a way, the effects were rather subtle as I didn't experience the hot flushes or the crazy bursts of energy that often lead to a sleepless night. Instead, I felt clear of mind and was able to effectively push my work out to the maximum without feeling tired nor experience muscle exhaustion.
After class finished, I felt calm and relaxed without any nasty crashes. Taking pre-workouts in the evening, I have to be especially careful with which supplements I choose and the dosage, but 1 scoop of Possessed was perfect for my needs. The clarity it gave me when training was a godsend and the extra energy it provided me to get through training and still feel fresh towards the end of the lesson was remarkable. I could have trained for a few more hours I was feeling that energised!
Ingredients
LA Muscle Possessed Apple Kick flavour contains Maltodextrin, Creatine Monohydrate, Beta Alanine, Citrulline Malate, L-Arginine Alpha-Ketogluterate (AAKG), Natural flavouring, Citric Acid, Tri Sodium Citrate, Caffeine, Colour: (Beta-Carotene), Sweetener: (Steviol Glycosides) and Olive Leaf Extract (18-20% Oleuropein).
Per double scoop serving (20g), LA Muscle Possessed provides 30kcal energy, 0g of fat, 7g of carbohydrates of which 0.6g are sugars, 0g of protein, 0.24g of salt, 0g of fibre, 3g of beta-alanine, 6g of creatine monohydrate, 1g of Citrulline Malate, 1g of L-Arginine Alpha-Ketoglutarate (AAKG), 300mg of caffeine and 20mg of olive leaf extract.
The formula of caffeine, citrulline malate, creatine monohydrate and beta alanine allows you to beat fatigue and train harder for longer periods with intense focus. AAKG increases production of nitrate oxide which improves muscle recovery whilst Olive Leaf Extract helps remove the harmful toxins from the body that build up during exercise.
Overall Opinion
I prefer pre-workout supplements that don't make me sweat like a hippo yet give me clarity and the subtle energy boosts needed to get the most out of my training. LA Muscle Possessed does just that. I appreciate that it doesn't give me any excess crazy energy that I don't know what to do with and instead just gives me what I need. Although the taste could be a bit better, it's still a sweet supplement that is easy to consume and mixes well. LA Muscle should be proud of Possessed and I would definitely look into using this effective pre-workout powder in the future.
LA Muscle Possessed is available online direct from LA Muscle in 500g tubs.
Rating: