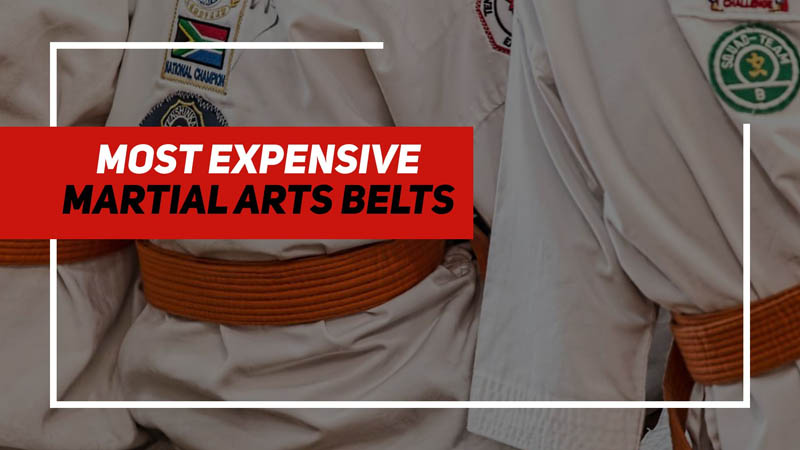 When you received your new grade, you probably didn't think about the cost of the martial arts belt you're tying around your waist. To you the belt is priceless as it represents the hard work and devotion you've shown to the art in order to achieve the grade. However, not all belts are made equal and some are certainly not priced alike either!
In this article, I'm going to take a look at some of the most expensive martial arts belts money can buy.
Most Expensive Taekwondo Belts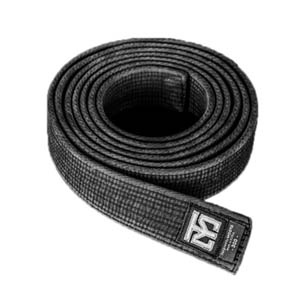 Mooto Mooin Black Belt
The most expensive martial arts belt I have come across is the Mooto Mooin Black Belt. Made in Korea, this Taekwondo belt is made from 100% cotton and is meant to be so durable as to last a lifetime of training. At £69.99 ($87.95), you'd want it to! I suppose the proof is in the pudding and having seen many black belts belonging to instructors get worn, fray and discolour over time, it'd be interesting to see if the Mooto Mooin belt lives up to its ideal. it can be purchased from Mooto store or from retailers.
Most Expensive BJJ Belts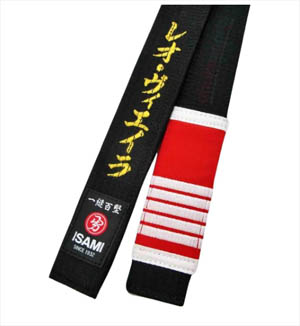 Isami BJJ Black Belt
Isami is not a cheap brand – they even produce an expensive BJJ gi which may make some jiujiteiros eyes water. The Isami Premium BJJ belt is one of the most expensive on the market at $64.95 (£51.80). Why is this? Well, the Japanese brand seems dedicated to providing only quality products. Add that to the fact it's handcrafted and exported from Japan to other countries, then you'll start to understand why a belt gets the price it does. With this particular belt, when bought from Choke Sport, you can choose to have it embroidered as seen in the photo and also certain customisations but at an additional cost. The Isami student ranked belts are also on the pricey side at $39.99 (£31.89).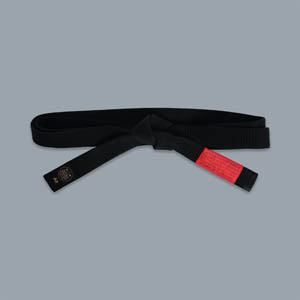 Scramble Ceremonial Black Belt
At £44.99 ($56.54), the Scramble Ceremonial BJJ Black Belt is an expensive martial arts belt to wear around your waist but with a limited number of 100 available, the exclusivity is likely a reason why. The belt itself is decorated with a quotation from philosopher Viktor Frankl on the red bar. Scramble's other student ranked belts are priced at the more affordable £17.50 ($21.99).
Take a look at our other article to read about some of the most expensive BJJ gis on the market.
Most Expensive Karate Belts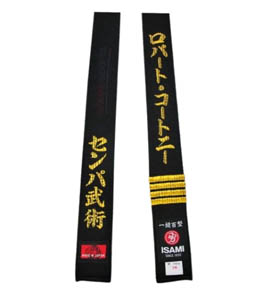 Isami Karate Black Belt
Much like the BJJ belt, the Isami Karate Black Belt is made in Japan and shares the same price tag of $64.95 (£51.80) from ChokeSports. The belt is made to order and has many various options to choose from, including embroidery, to truly make the belt your own. It seems most people have either the team logo or martial art in Japanese on one end, and their name in either Japanese or English on the other end of the belt.
What's the most you've paid for a martial arts belt?
Have you ever paid a high price for a martial arts belt? Tell us in the comments below!