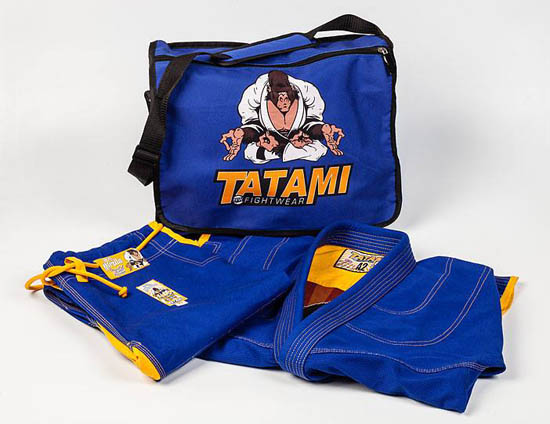 British Brazilian Jiu Jitsu brand, Tatami Fightwear, have teased two brand new gis coming to theironline store this June. Using the Thinker Monkey and Zen Gorilla designs, illustrated by Chris Burns, that have been used on other garments prevously, including hoodies and rashguards, Tatami Fightwear will be realising the popular artwork on BJJ gis.
The Zen Gorilla will be available on a blue BJJ gi with orange contrast detail, whilst the Thinker Monkey will arrive on a white BJJ gi with blue detail. Both gis will come packaged in a rather cool messenger bag to match their respective gi.
Check out the images aboe and below for a taste of what to expect. Prices are yet to be announced.