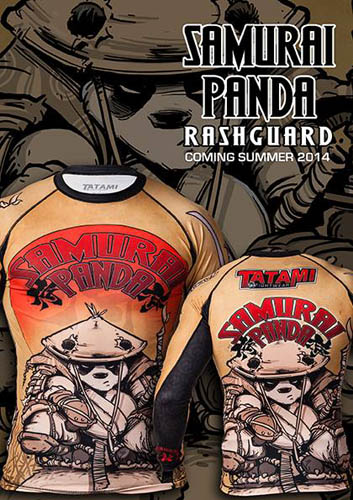 Tatami Fightwear are being rather naughty this last week. Why? Well, cos they keep teasing us with awesome upcoming products featuring the artwork of Chris Burns.
First it was the news of Thinker Monkey and Zen Gorilla gis planned for release in June 2014, and now it's new of this pretty cool Samurai Panda long sleeved rashguard.
All we can say is, roll on June!