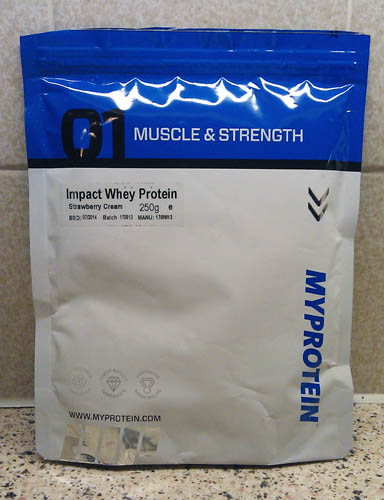 After a good training session, there's nothing quite like downing a shaker of whey protein to help repair and grow those tired, aching muscles. If I'm completely honest with myself, I don't get much real protein down my neck on a daily basis. I have chicken every now and again and I don't like fish. Of course, I get a bit of protein through what I eat day to day, but I always find that a good whey protein shake just ticks those boxes that I lack and gives me the protein that my muscles desire. There's many different supplement companies out there producing their own proteins in a variety of tantalising flavours, but in this review, I'll be giving my opinion on the Strawberry Cream flavour of Myprotein Impact Whey Protein.
Myprotein Impact Whey Protein
Impact Whey Protein is Myprotein's premium whey protein powder, providing 82% of protein in unflavoured batches of its powder, with around 79% for flavours such as the Strawberry Cream which I'll be testing. Chocolate flavour is around 76% of protein due to the added cocoa flavouring, therefore I'd likely suggest a flavour other than that. Myprotein Impact Whey Protein consists of whey protein concentrate, flavouring, emulsifier (Soy Lecithin), Sucralose sweetener and beetroot red colouring, not to mention containing high levels of both essential and non-essential amino acids, giving an extra boost to your body. The whey powder shake contains approximately 1.7g of fat, 1.5g of carbohydrates,  125.0mg of calcium and 0.5mg of cholesterol and provides approx 98.3Kcal/414.0kJ in energy.
Aroma and Colouring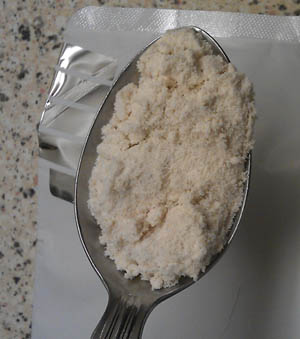 Upon opening the resealable bag of Myprotein Impact Whey Protein, the delicious creamy strawberry aroma is evident. The scent from the fluffy ivory coloured powder isn't overpowering but noticable enough to guess what flavour it is correctly. Myprotein suggest that 1 large Myprotein scoop, equivalent to 25 grams of the powder, be used with 150ml to 250ml of water, depending on how thick you like your whey protein shake. I tend to use 300ml so I opted for 250ml of water to mix with the whey powder. Shaking for around 10 to 15 seconds, the powder mixes completely, with no lumps of powder stuck at the bottom of the shaker, which is definitely a good sign. The powder is pretty much dissolved completely to give a smooth texture, light pink in colour.
Taste
Opening the shaker cup and you can really smell the strawberry cream flavour. It reminds me very much of those Campino hard boiled sweets they used to make. Some protein shakes can be rather thick, others can be watery and weak, and some have more more lumps and bumps in them than a road full of sleeping policemen! However, the Myprotein Impact Whey is very smooth tasting, not much thicker than water, but absolutely delicious. The light taste bodes well and doesn't leave a sickly aftertaste that some other whey powders can do. There's no bits, lumps or hard textures to deal with, just a nice easy drink after a hard evening's roll at Ju Jitsu.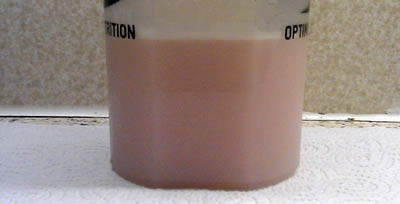 Overall Thoughts
Having tried a variety of flavours and protein powders in the past from various different supplement companies, I can definitely say Myprotein Impact Whey Protein is one of the best. With the Strawberry Cream flavour, they have hit every right note. The taste is delicious, with such a smooth texture you'll find it hard to notice you're drinking a protein shake. The 19.75g protein hit from each 25g serving is one of the highest ratios of protein:serving around for flavoured types, and is probably the highest I've ever taken. At just under £16 for a 1kg pouch for Strawberry Cream and 18 other flavours, Myprotein Impact Whey Protein is in keeping with other low priced, high quality supplement companies, proving you don't have to pay an arm and a leg to get quality supplements these days.
Rating:
Myprotein Impact Whey Protein is available directed from Myprotein.com in two different weight pouches, 1kg ands 2.5kg, in a choice of unflavoured or 19 flavours including Strawberry Cream. Unflavoured starts from £12.79 and Flavoured from £15.79.
Make sure to check out our MyProtein voucher code page to see if there's any discounts, offers or freebies before purchasing.