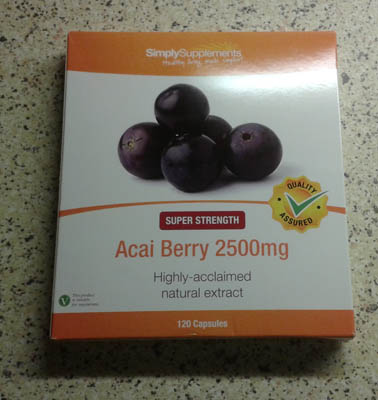 Mention BJJ and the BJJ lifestyle to anyone with an interest in martial arts and the association that goes with it, especially in the area of diet and nutrition, will be Acai Berry. Acai Berry, being a Brazilian fruit, has been the go-to food-stuff to aid BJJ competitors to lose weight ahead of competition and to aid their diet inbetween fights. The fact it's Brazilian and is used by top BJJ athletes for its nutritious and weight management properties means Acai is to BJJ competitors what nectar is to bees.
Knowing about the wonder properties of Acai Berry, with its rich content of amino acids, fibre and vitamins, I was sent some Acai Berry Capsules from Simply Supplements to test out and review.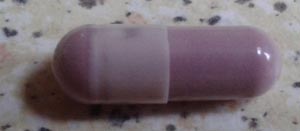 The Acai Berry capsules are small in size, 2.2cm x 0.7cm capsules, with a lilac-purple and white colouring to them. Their rounded, compact shape means they're really easy to consume with any drink. Simply Supplements recommends taking two capsules daily.
The capsules contain Acai Berry Extract 500mg (5:1) equivalent to 2500mg, HMPC Vegetarian Capsule (Titanium Dioxide) and Magnesium Stearate. These particular capsules are produced using an advanced freeze-dried technique which captures all the nutritients found in the berries.
I weighed myself before taking the Acai Berry capsules and I was around 8.8 stone. I've been taking the acai berry capsules for around four weeks now. I've felt no different in myself and my body whilst taking them: no side effects or enhancements. The purpose of acai berry is for weight management with a focus on the loss of weight but I've found that the Acai Berry capsules haven't suppressed my appetite in any shape or form and I've actually put on weight in the last few weeks to becomes 9 stone exactly rather than having lost any, despite still training in martial arts at least three times a week. Unfotunately, I've not experienced any of the the benefits Acai is meant to promote. It's even meant to be good for the skin but I've not seen in any changes in mine.
I'm disappointed that the Acai Berry capsules haven't worked for me. There seems to be plenty of people out there who swear by the stuff and the Simply Supplements website isn't short of reviews of people who've had encouraging weight loss experiences with the Acai Berry capsules – I'm just not one of them.
If you're interested in finding out if Acai Berry capsules can work for your weightloss goals, you can find them at Simply Supplements website.