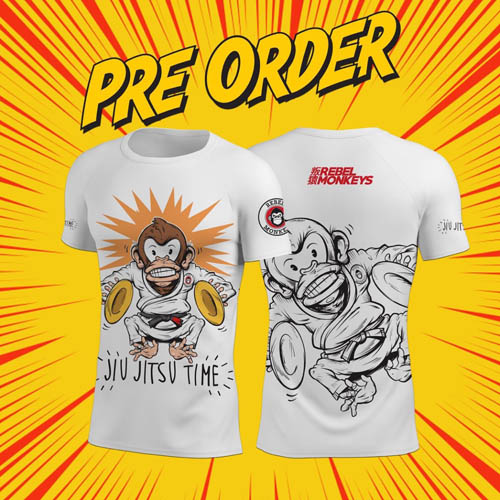 If you're looking for some new threads, either for on the mat or off it, then take a look at the limited edition 'Jiu-Jitsu Time' t-shirt and rashguard which are now available to pre-order.
A collaboration between martial arts clothing brand Rebel Monkeys and artist Gartista, the t-shirt features a design of a cymbal-clapping monkey wearing a gi.
Rebel Monkeys are taking pre-orders until 25th August 2019 and all garments will be made to order, so make sure you choose the right size as they cannot be returned or exchanged.
The production process takes approximately 3 weeks, with the garments looking at a dispatch date of 16th September 2019.