After training, it's important to get your intake of protein to help grow and repair the muscles you've used in the gym, be it lifting weights, doing martial arts or taking part in sport. Whey protein is an ideal source and easily consumable to take after training. With so many whey proteins on the market, it can sometimes be confusing and overwhelming to choose one. Hopefully we can help you with that with our whey protein reviews!
In this review, I'll be taking a look at Protein Dynamix Dynapro Anytime in Vanilla Ice-Cream flavour.
Appearance and taste
I tend to take a protein shake after an intense workout at Ju-Jitsu. I come in from the gym, tired and sore, desperate to get the protein down me to start repairing those muscles worked during class, which is pretty much all of them.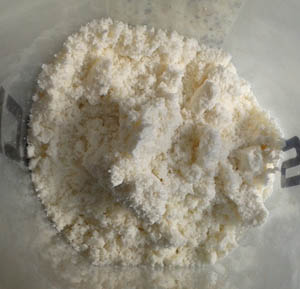 Protein Dynamix Dynapro Anytime is more than your average whey protein which often contains concentrated whey. This is your premium stuff, an advanced blend containing isolated, concentrated and hydrolised whey protein, all of which are fast-acting.
Pouring the 30g sachet into my shaker bottle, the protein powder is ivory and fluffy, with fine powder particles gathered together to make a cauliflower appearance in the bottom of the shaker. The vanilla scent of the ice-cream flavour is very much present and quite strong on the senses.
With an option to use water or milk, I opted to add water using the recommended 200ml. Shaking the mixture for 10 seconds or so, the Protein Dynamix Dynapro Anytime powder mixes extremely well quickly.
Opening the lid, the strong vanilla scent once again hits you. Ivory in colour, the whey protein drink tastes wonderful with a strong vanilla flavour that isn't sweet but just right on the tastebuds. It's smooth and thick with no lumps, not even at the bottom as I drink the remaining protein liquid. There's no nasty aftertaste either or stomach bubbling. Just refreshing, tasty, flavoursome vanilla ice-cream whey protein.
Ingredients and Nutritional Value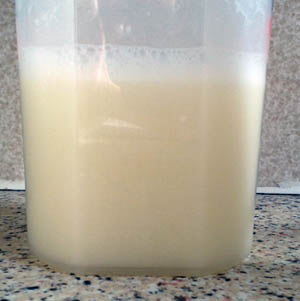 Protein Dynamix Dynapro Anytime Vanilla Ice-Cream flavour contains DynaPro™ Whey Complex (Whey Protein Isolate (Milk), Whey Protein Concentrate (Milk), Hydrolysed Whey Protein (Milk), Emulsifier [Soya Lecithin]), Flavouring, Micronized Leucine, Xanthan Gum, Digezyme® Enzyme Complex (Amylase, Protease, Cellulase, Lactase, Lipase) and Sweetener (Sucralose).
Per 30g serving, Dynapro Anytime provides 462kJ/103kcal of energy, 0.4g of fat (0.1g of which are saturates), 0.5g of carbhoydrates (0.3g of which are sugars), 1.1g of fibre, 26g of protein and 0.2g of salt. That means that each 30g serving provides 86.6% protein which is quite high compared to other whey protein shakes out there.
Besides from the protein blend, Protein Dynamix Dynapro Anytime contains BCAA's (Branched Chain Amino Acids) micronized Leucine which will replenish those lost during exercise and help retain lean muscle mass, boost protein sythesis and decrease the body's natural protein breakdown of the amino acids in the muscles. The supplement also contains Glutamine which aids muscle growth and helps to prevent muscle breakdown, and digestive enzyme Digezyme® which assists in the breakdown of protein, fat and carbohydrates so they may be absorbed better.
Overall Opinion
Protein Dynamix Dynapro Anytime is a really tasty protein shake. It's thick and delicious with a strong taste that screams quality as you drink it. As someone who has a soft spot for strawberry and chocolate, I'd love to try the other flavours but judging from the vanilla flavour, Protein Dynamix seem to have hit the nail on the head in terms of flavour, mixability, quality and protein content. Without a doubt, a premium supplement at an affordable, competitive price.
Rating:
Protein Dynamix Dynapro Anytime is available in Vanilla Ice-Cream, Chocolate Brownie, Strawberry Milkshake, Banana Smoothie and Mint Choc Chip flavours in 1.2kg and 2.5kg tubs.
Check our main site for any special offers or voucher codes for Protein Dynamix.