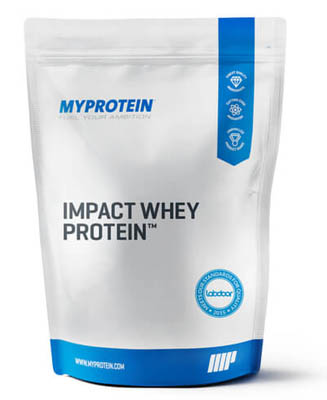 Protein is an all important part of supplement nutrition, fitness and diet. If you're looking to maintain lean muscle mass and grow and repair those worked, tired muscles, then taking a hit of protein within 30 minutes of training is an absolute must!
After reviewing the Strawberry Cream variant, I'll be taking a look at Myprotein Impact Whey Protein in Salted Caramel flavour.
Myprotein Impact Whey Protein – Salted Caramel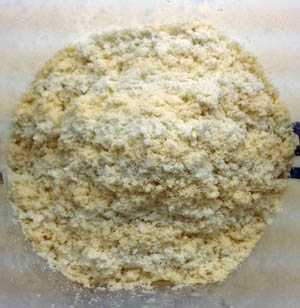 Opening the packet, the Salted Caramel Impact Whey Protein powder has a fluffy, cream coloured appearance which looks quite inviting. I've never had salted caramel but the powder smells a bit like what I would imagine it would smell like.
Pouring the powder into the shaker and adding 250ml of water, the protein drink mixes incredibly well quickly leaving no lumps at the bottom of the shaker. When mixed, the protein shake turns a creamy beige colour and once again smells slightly of salted caramel. Now for the taste test!
The flavour is somewhat subtle and watery if truth be told. It's not exactly a pleasant taste and has a salty aftertaste after swallowing. Whilst the texture is ultra smooth and easy to consume, the flavour itself is what lets it down. I think I'll be sticking to the stronger traditional flavours such as strawberry and chocolate.
Ingredients
Myprotein Impact Whey Protein Salted Caramel flavour contains Whey Protein Concentrate (Milk) (96%), Emulsifier (Soy Lecithin), Flavouring, Colour (E150c) and Sweetener (Sucralose).
Each 25g serving if Impact Whey approximately provides 20g of protein (80%).
Not suitable for those with allergies to milk or soya.
Impact Whey Protein has a comprehensive amino acid profile providing all the essential amino acids (EAA's) and contains over 2g of Leucine per serving.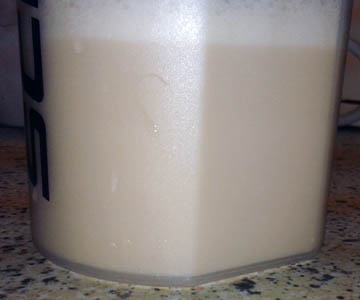 Overall Opinion
The other Myprotein Impact Whey Protein flavours seem thicker and more substantial than the Salted Caramel flavour. The taste of this particular flavour isn't so clever either so although I would definitely take Impact Whey Protein due to its high protein content and excellent mixability, I would probably stick to the strawberry cream variant which I adore unless another flavour tickled my fancy.
Rating:
Make sure to check out our MyProtein voucher code page to see if there's any discounts, offers or freebies before purchasing.