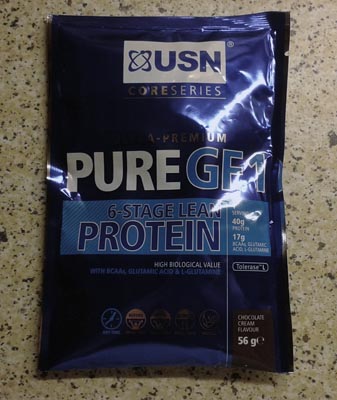 With so many protein powders out there to choose from, we're often spoilt for choice on which to go with. Protein content and taste are often the main factors when choosing a powder whilst price, mixability, range of flavours and ingredients are also to be considered when deciding which to opt for.
In this review, I'll be taking a look at one of the more premium proteins on the market, USN Ultra Premium Pure GF-1 Protein.
USN Ultra Premium Pure GF-1 Protein
Looking to encourage lean muscle growth? USN Ultra Premium Pure GF-1 offers more than the standard dose of protein. Packed with various nutrients and vitamins, this protein powder is for bodybuilders and fitness enthusiasts who're looking to get that bit more out of their supplements.
Before we get into the nitty gritty details, let me share with you my thoughts on the appearance, taste and mixibility of the powder.
Taste Test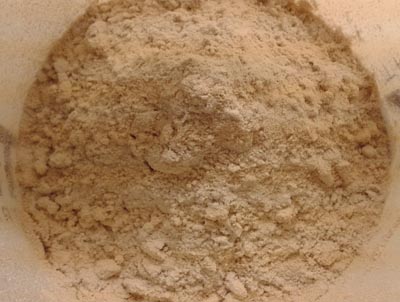 The USN GF-1 Chocolate Cream protein powder is quite fine in texture with a faint brown colour and to be honest, doesn't really smell much of chocolate.
Adding 300ml of water to the three scoops (56g) of protein powder in the shaker bottle, it starts to take on a peanut butter scent.
When mixed, the GF-1 protein drink is smooth tasting but incredibly thick, thicker than any other protein shake I've ever tried. It's almost like drinking liquid mousse! There's no lumps when mixed which is a great sign though its thick texture can be quite filling which makes it a great option for inbetween meals or a serving before bedtime.
The protein shake takes on a subtle, creamy chocolatey taste but also reminds me of the taste of peanut butter albeit without the nuts of course.
Ingredients and Nutritional Value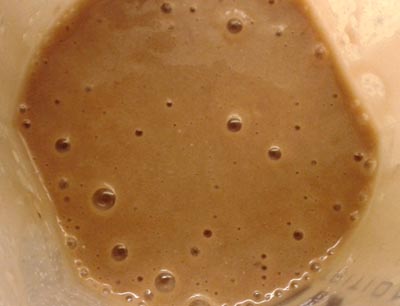 USN GF-1 contains Whey Protein Concentrate (Milk), Calcium Caseinate (Milk), Soya Protein Isolate, Fructose, MCT (Medium Chain Trigylceride), Oil (from palm), Rice Starch, Lactoval (milk mineral complex high in calcium, phospherous and magnesium), Stabliser: Cellulose Gum, Egg Albumen, Flavouring, Whey Protein Isolate (Milk), Tolerase L (pH-stable lactose), Magnesium Oxide, L-Ascorbic Acid, Swetener: Sucralose, Nicotinamide, D-Alpha Tocopherol Acetate, D-Calcium Pantothenate, Retinyl Acetate, D-Biotin, Pyridoxine-5-Phosphate, Cholecalciferol, Thiamin Hydrochloride, Riboflavin, Cyanocobalamin and Pteroylmonoglutamic Acid.
This particular protein shake is not suitable for those with allergies to egg, milk and soya.
Each 56g Chocolate Cream USN GF-1 serving provides 885kJ/209kcal of energy, 40g of protein, 5.4g of carbohydrates (3.5g of which are sugars), 2.9g of fat (0.8g of which are saturates), 1.8g of fibre and 0.75g of salt. Each serving of this particular flavour offers 71.4% protein.
As previously mentioned, USN GF-1 is chockful of vitamins and minerals. These include Vitamin A, D, C and E, Vitamin B6, Niacin, Pantothenic Acid and Calcium to name just a few with the naturally occurring amino acids plentiful to boot too. You can view the full list below though it may vary between the various flavours.
Pantothenic Acid, also known as Vitamin B5, is known to help convert carbs into fuel to provide energy, an important factor for anyone looking to build muscle whilst keeping lean. B5 also plays a critical part in manufacturing red blood cells and mainintaing a healthy digestive system.
Calcium, as we know, helps build strong bones as well as regulate muscle contractions including those of the heart whilst L-Glutamine helps to minimize muscle breakdown, aids digestion and helps maintain a healthy immune system, important when training intensely or excessively.
Overall Opinion
USN Ultra Premium Pure GF-1 Protein is the ideal ultra premium protein supplement due to its BCAA, glutamic acid and L-Glutamine content, offering so much more than your average whey protein shake. Suitable for before and after training as well as between meals instead of consuming an unhealthy snack, GF-1 will help feed, grow and repair those muscles worked during weight training, martial arts or other fitness pursuit.
The Chocolate Cream taste may not be as chocolatey as I would prefer but it is still tasty, especially if you prefer your protein shakes thick. It's almost like eating a proper meal except this particular shake encourages lean muscle growth and is filled to the brim with all the vitamins and nutrients your body will benefit from post exercise to acheive the body you desire.
Rating:
Use our exclusive voucher code SFR45 to save 45% at USN online store. The discount does not apply to gymwear or special offers.