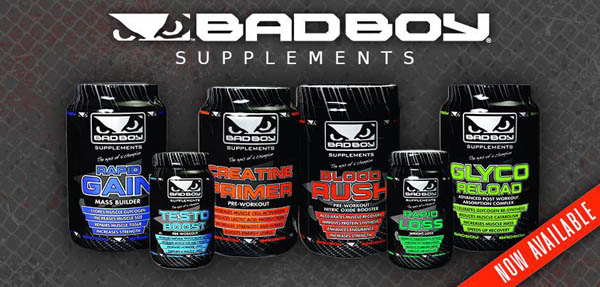 Fightwear brand Bad Boy have just launched their very own sports supplements range.
The Bad Boy supplements range includes pre-workout formula, creatine, glyco reload, mass gain, weight loss and testosterone boosting products.
The range is available at DeepBlue Supplements, where free UK delivery is offered on orders over £30 and loyalty points can be collected.