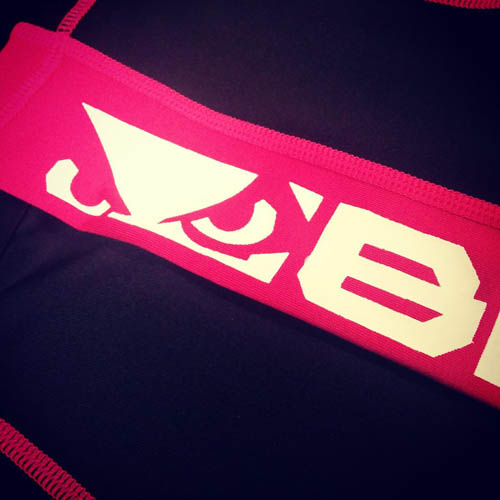 Whilst the above might not specifically look like anything, it is in fact a sneak peek photo of a new compression clothing range from Bad Boy.
Made for lady grapplers and women who train in BJJ and MMA , the Bad Boy ladies compression range looks to include navy and pink contrast designs if this photo is anything to go by. The range may include a powder blue colourway, should the designers look to replicate the colours used by their sister brand Bad Girl, but nothing has been confirmed or revealed as yet except for this photo.
The ladies compression range is set to hit shops in the next few months but the specific date is yet to be confirmed.
Stay tuned!